NYC Publicity Firm, Book Promotion Agency, National TV PR Firm, #1 Radio Campaign
Book Promotion Firm Booking National Media & Top Radio Talk Shows, Influential Online Media & Print
Annie Jennings PR has been a featured expert in
FAST COMPANY, AOL.COM, YAHOO.COM, US WEEKLY, ENTREPRENEUR, THE STREET.COM, San Francisco Chronicle, The Miami Herald, Newsday, Chicago Daily Herald, SEO News Articles, Internet PR News, United Press International Wire Service & More.
CLIENT TESTIMONIAL For ANNIE JENNINGS:
"Working with Annie Jennings PR literally changed the course of my career. After not having much success on my own, I am now the GO TO expert for CNN, FOX News, FOX Business, CNBC, TODAY SHOW, Los Angeles Times, Smart Money and many other networks".

-Dani Babb, PhD, Author & National Presenter, Author of The Accidental Start-Up
Annie Jennings PR Offers PR Services Including:
Annie Jennings of the National PR firm, Annie Jennings PR
Annie Jennings PR is a national publicity firm specializing in promoting authors and experts to the media. Annie's vision and insight has revolutionized the publicity industry as many of the publicity techniques, tools and strategies in widespread use throughout the industry today have been developed by Annie Jennings PR. 
A Leader In The Publicity Industry
Annie Jennings PR created the concepts of media websites and online press kits, defined how to create a powerful platform, created the #1 radio campaign where you are only booked on TOP SHOWS in major BIG CITY markets and on regional and nationally syndicated shows.
Pay For Performance Publicity Model & Guaranteed Deliverable Radio Campaigns
This PR firm hand-crafted the revolutionary Pay For Placement Publicity Program that has helped thousands of authors and experts build powerful platforms. Annie Jennings PR also created the #1 most powerful radio talk show campaigns your money can buy that include a performance guaranteed, unlimited media training and personalized publicity materials created by highly skilled PR professionals.
Presented At THE HARVARD CLUB
Annie Jennings has presented for The Harvard Club in Boston to CEO's on Communication Strategies as well has been an invited guest lecturer for NYU's Publishing Program and for the American Society Of Journalists & Authors.  Annie Jennings PR has provided over 500 SMASH HIT PUBLICITY Teleseminars for consistent standing room audiences, reaching hundreds of thousands of author and experts. Annie Jennings is the premier publicity expert in the country with her knowledge sought out by professionals and organizations everywhere.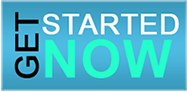 Journalists rave about Annie's unique and outstanding ability to provide them with the perfect expert FAST!   "Annie Jennings does a wonderful job of grasping the essence of the story and finding exactly the right people," says Peggy Noonan, USA WEEKEND Magazine Journalist.
RADIO PRODUCERS RAVE ABOUT ANNIE JENNINGS PR:
"Just FYI- You are one of the few really great publicists. You get it…and that's important." -- Rich Walburg, Executive Producer 700 WLW Cincinnati, Ohio
ANNIE JENNINGS PR PUBLICITY CONTRIBUTION:
Annie Jennings created the concepts of author expert media websites and online press kits, defined how to create a powerful platform, developed the most advanced branding concepts known to the industry, created the guaranteed deliverable HOT 35! & HOT 45! Radio campaigns where clients are only booked on TOP SHOWS in major BIG CITY markets and on regional and nationally syndicated shows and crafted the revolutionary pay for performance publicity model that has helped thousands of authors and experts build powerful platforms and land six figure book advances. 
NYC Publicity Firm, Book Promotion Agency
Annie Jennings PR is an expert publicity and media strategy firm that works with lots of national TV shows, radio talk shows online media outlets plus newspapers and magazine media including CNN, FOX News, MSNBC, TODAY, TIME Magazine, US News & World Report, The Street, AOL.com, YAHOO.com, MSN.com, Redbook, Cosmopolitan, Woman's World, Woman's Day, Ladies Home Journal, Men's Life, Wall Street Journal, Washington Post & many more media outlets.
Clients Across The Nation
Annie Jennings PR authors, expert and client's cover the United States including New York City, Los Angeles, Chicago, Philadelphia, San Francisco, Boston,Dallas, Washington DC, Atlanta, Detroit, Houston, Seattle, Tampa, Minneapolis, Cleveland, Phoenix, Miami, Denver, Sacramento, Orlando, Pittsburgh, St. Louis, Portland, Baltimore, Indianapolis, San Diego, Hartford, Charlotte NC, Raleigh, Nashville, Milwaukee, Cincinnati, Kansas City, Columbus, Greenville, West Palm Beach, Las Vegas, San Antonio, Memphis, Oklahoma City, Tulsa, Jacksonville, New Orleans & cities across the USA.
Thousands of authors and experts booked on the highest quality media in the country
Annie Jennings PR has extensive publicity industry experience that includes guest presenter for the Harvard Club of Boston, The American Society Of Journalists And Authors (ASJA) and presented as a guest lecturer for NYU's Publishing Program. Annie Jennings has worked with numerous major publishers from New York to San Francisco, popular celebrities and icons, highly credentialed authors and experts, prestigious organizations such as The Learning Annex in NYC and New Life Expo in NYC.
Media Placements Featuring Annie Jennings PR
Annie Jennings has been featured in Entrepreneur Magazine, Fast Company, The Street.com US Weekly, AOL.com, YAHOO.com and more. With over 20 years of high quality experience, Annie Jennings PR has booked thousands of guests and worked with major publishers.
Worked With Famous Authors
Annie Jennings has worked with many clients including well known personality, celebrities and authors as publicist and guest booker for The Learning Annex including Maya Angelo, Kendra Todd, Winner Season 3 Donald Trump's The Apprentice, Robin Strasser, Michael Jackson, Chris Rock, Big Brother Reality Show, Don Miguel Ruiz MD (Bestseller The Four Agreements), Dr. Joy Browne (NYC Radio Show Host), Dr. Mehmet Oz, F. Lee Bailey, Dr. Andrew Weil, Louise Hay, Dr. Michael Roizen, Andrew Breitbart (Hollywood Interrupted), Jackie Stallone, Roseanne Barr, Mickey Hart (Legendary Drummer Of The Grateful Dead), Gloria Gaynor, Sylvia Browne, Deepak Chopra, Anthony Robbins, John Gray, Rabbi Shmuley Boteach, Marianne Williamson, Susan Jeffers, Jack Canfield and Mark Victor Hansen (Bestseller, Chicken Soup For The Soul), James Van Praagh, Brian Weiss MD (Bestseller, Many Lives, Many Masters), Dr. Bernie Siegel, Dannion Brinkley, George Anderson, Betty Eadie (Bestseller, Embraced By The Light), James Redfield (Bestseller, The Celestine Prophecy), Gary Null, Laura Day, Dr. Wayne Dyer, Davy Jones (The Monkeys), Carolyn Myss, Ivan Misner, Joseph Dispenza (Bestseller, The Way Of The Traveler) Dr. Barry Sears (Bestseller, The Zone), Shakti Gawain, John Bradshaw, Ivana Trump, Sean David Morton, Uri Geller, Debbie Ford, Char Margolis, Rosemary Altea, Dr. Jean Houston, Iyanla Vanzant, Thomas Moore, Dan Millman (Bestseller The Way Of The Peaceful Warrior), Dr. Dennis Waitley, Les Brown, Ellen Fein and Sherrie Schneider (Bestseller The Rules) and lots more!
Worked With Major Publishers
Hay House, Entrepreneur Press, Health Communications, Wiley, McGraw-Hill Professional, Simon & Schuster, HarperCollins, New World Library, Hazelden Publishing, Newmarket Press, Rodale Books, AMACOM Books, Cardinal Publishers, Square One Publishers, Penguin Publishing, Randam House, Career Press, St. Martin's Press, HarperCollins San Francisco, Sourcebooks, Avalon Travel, Thomas Nelson, Bantam, Trafford, Ten Speed Press and more.
NYC Publicity Firm, Book Promotion Agency, National TV PR Firm, #1 Radio Campaign