Publicity On Radio Talk Shows
#MediaTraining: This publicity tip is a lifesaver for your radio talk show phoner campaigns. Be sure to get your pets all comfy in advance so they let you do your radio show with no worries! You never know when a pet will suddenly have the urgent need to bark or meow endlessly outside of your closed office door as they are so very hungry or want their nice long walk NOW.  And of course, this can be heard on the show and can ruin your experience. Every precaution has to be taken for a high quality, error free radio performance that you can be proud of doing and then sharing  the link with your social community. You want to sound good!
Being a guest on a radio talk show offers an author or expert tremendous exposure so the idea is to make the most of every opportunity.
Be prepared. Be confident. Be media savvy. Make the most of your publicity
Easier said that done? "Not really," says national publicist, Annie Jennings of the national PR firm, Annie Jennings PR, "at our PR firm every radio talk show client receives unlimited media training that teaches them the skill set that allows them to be a great guest on the air. By the time they get on the air with their first interview they are a savvy media guest with a complete skill set to do a great job."
Want to get publicity on radio talk shows and blanket the USA with your message?
Be sure to connect with the #1 radio publicity campaign booking firm that has the strong relationships with the shows. Annie Jennings PR has built up a rich history of confidence and trust with the media. It's better to be an Annie Jennings PR client. Annie offers book marketing and promotion, overall publicity in print, TV and online media and the famous radio talk show campaign that offers radio bookings on the high-powered, high-listenership shows and networks that can include the regional and nationally syndicated radio show that allow your publicity to blanket the nation. Your campaign includes bookings on the 5,000 – 50,000 watt stations that broadcast to the heart of the city.  You get a promise of delivery of just these big shows in the Top Cities in the country with a performance guarantee.
"Our authors love that I guaranteed the campaign so they know their money is safe," says Annie Jennings.
Get your book publicity marketing program today and start enjoying sharing your message nationwide.
Want to talk to Annie about your own personalize publicity or book promotion campaign? Get the process started by filling out the form below to let us know of your interest!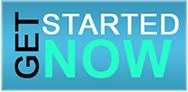 Annie Jennings is top national media booking expert and creator of the blockbuster PR firm, Annie Jennings PR. Annie's publicists enjoy a trusted relationship with the media and the deep media contacts that can land clients placements in the most prestigious media outlets that empower their credentials, influence and clout. Build your national expert status with our firm.
Annie herself has been a featured expert in numerous media include Inc., Entrepreneur, US Magazine, The Street and lots more.
Radio Campaign, Book Promotion, Publicity, Author PR.