And many of your competitors in business would rather you not know that publicity is one of the drivers of success.
It's appearing in the media as a contributing expert or analyst on topics of interest to our society in your area of expertise. The reason why every business person should have a publicist out in the media working getting publicity opportunities for them is so they can create more clout, influence and prestige that comes along with being a source the media includes in their articles or as a guest on radio talk shows and on TV shows.
Listen Here
What's The Best Kept Success Secret In The Business World? Publicity!
Publicity can get you booked as an expert in the major media
At our PR firm, you can stay in the game without paying a monthly retainer. This is key to your success. Our publicity firm is famous for its pay for performance publicity model that allows you to play the game, that is, be available to the media on an active basis without the cost of high monthly retainer that keep many out of the game.
Those experts you see on TV, many get their publicity with Annie Jennings PR
One client, who gets booked regularly on TV and has experienced tremendous success because of it, says "I would pay you all day long for this kind of exposure". He says that his top-level media exposure has clients calling him . . . "which is nice . . . " he adds. The best kept secret is to have an Annie Jennings PR publicist working on your behalf to keep you visible to the media and booked! Be sure to connect with anniejenningspr.com to be a client with clout!
Annie Jennings PR is a top national PR firm that books authors, experts and speakers in the media. Please click on the box below and fill out our form so we can connect with you quickly. Thanks!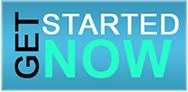 Get publicity with the highly acclaimed Annie Jennings PR firm.