Media training for authors and experts can help you be terrific on the air or in an interview
Are you going to be a guest on a TV show? What about appearing on a radio talk show to get publicity and exposure for your book or message? Are you scheduled to speak with a print or online journalist to be quoted as on an expert source? It's time for media training.
Congratulations! You made it into the media. Very nice.
But what comes first before your experience with the media?
Media training. Know what to say and how to say it. Learn the skills of a savvy media guest or expert.
Learning the skill set of being a great guest will enhance your experience to the degree that the media might like you so much they might start using you for more segments or more articles. And this is very good for your brand, media bio, influence in your area of expertise and impressing your target market.
Where do you find good media training with a top media trainer?
That's a good question. Check for experience, length of time in the business, success stories and proof of concept that your media trainer is established and knows the skill set to accomplish your goals.
Another good question is how much does it cost. I have heard of prices across the board from hundreds to thousands of dollars for the media training session. But here at our company, Annie Jennings PR, we can offer exactly what you need from just a brush up session or a few hours of media training or even media training on an unlimited basis using pricing levels that are reasonable for the value of the deliverable.
Why not? We want you to be a great guest too. We know media training will make a difference for you.
For us at #AnnieJenningsPR it's all about YOU living your dream, pursuing your goals and succeeding in all you do.
Our staff includes a professional media trainer with lots of experience
Our firm has built up a unique set of skills over the years from booking the major media to building up guests to reach their potential to training our clients on how to be a savvy, prepared and confident guest.
"The risks of not getting media trained are just too great for anyone to bear when high quality, professional media training is available quickly and is within your reach," say Annie. "Luckily, our clients LOVE that we offer free unlimited media training with our radio talk show publicity campaign and Skype training for anyone going on TV. Our clients consistently tell us this one thing – 'hey, I'll take all the training they can get'. Plus once you sign up with us your media training is FREE!"
Anyone can hire our media training division to teach them the skill set to be a great guest.
You don't have to be an Annie Jennings PR client to hire our media trainer to help you. You can let Annie know of your interest in working with our professional media trainer who has over 25 years of radio experience by filling out this info form so we can contact you quickly and help you become a skilled and savvy, prepared and confident media guest:
http://www.anniejenningspr.com/media-training-signup.html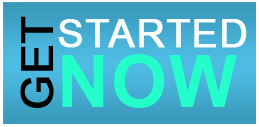 Annie Jennings PR is a national PR firm located in the NYC area and works nationally across the country booking top radio shows in major cities, TV shows in both local markets and on regional or nationally syndicated shows as well as securing media bookings in online media and in print. Contact the national publicity firm Annie Jennings PR for more info on how to work with this #1 PR firm.
Annie offers a guaranteed radio talk show interview campaign along with a pay for performance publicity model for appearance on TV shows, in print media and in online media. Radio clients get unlimited media training #FREE and anyone booked on TV get a #FREE media training session via skype. Our media trainers are accomplished media professionals with a rich history of experience that they share to make your media experience skilled, savvy and professional.