#RadioCampaigns offer fast publicity & exposure via 'phoners'
Yes, your radio campaign is just you, a telephone and the host . . . plus tens of thousands for more of listeners focused on your conversation.  Radio interviews offer tremendous value to the author. They can tour the USA from the comfort of their own home or office, potentially reach millions of listeners, build rapport with the audience and promote their book in the interview
Get the #1 radio campaign your money can buy with unlimited media training and performance guarantee
#BookPR #Publicity Tip: Launching a new book? Get booked on radio show 'phoner' campaign to tour USA & reach millions FAST!
Radio is a conversational format where you and the host talk about topics that are in your book. One of the best parts of radio is that along with the tremendous exposure and devoted audience listening to your every word is that you can showcase your expertise and promote your book in the interview! No problem.
#AnnieJenningsPR offers the #1 most powerful radio campaign your money can buy (you get unlimited #mediatraining #FREE and a performance guarantee) with Annie's famous, high exposure radio talk show campaign
Get only the big radio talk shows in your radio campaign
"We like to offer our clients the biggest, most powerful media opportunities available to them. We believe that our clients should be able to share their valuable messages to as many people as possible. So we created this high level booking campaign," says Annie Jennings of the national publicity firm, Annie Jennings PR. "And we added unlimited media training so the client can be savvy, prepared and confident on the air. Plus we added a performance guarantee that our clients LOVE."
Clients say Annie Jennings PR is the only PR firm willing to offer a money back guarantee
"It's true," says Annie, "we offer it because we can. Outstanding performance of our radio booking team is a guarantee. Our radio campaign offers radio talk show interviews on the major radio shows in the most highly populated big cities in the nation. We also include the regional and nationally syndicated shows. And yes, that's a guarantee."
With just a handful of radio shows, some of our clients can be heard on hundreds of stations via syndicated shows
To find out more about the famous Annie Jennings PR's radio talk show campaign please use this link below to tell us of your interest and we will be in touch to set up our call. We'll talk publicity for your new book, to raise your profile and/or to create expert status, influence and clout.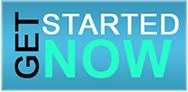 Radio Campaign For Book Promotion