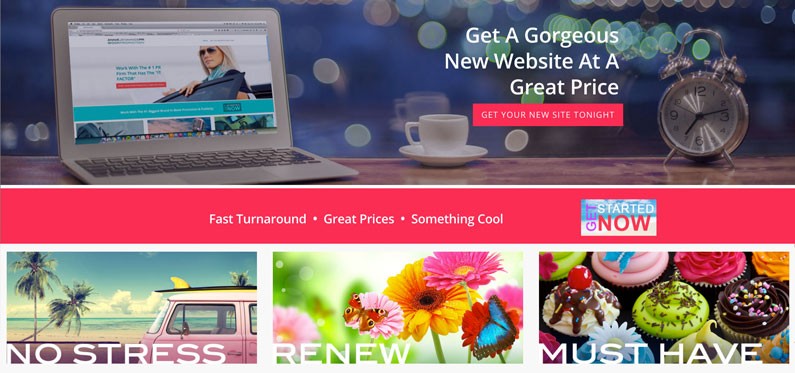 Why aren't you getting a hot NewSiteTONIGHT?
Too tired
No money
Takes too much time
Beaten down by your competitors
So why bother?
Well, unless you got a million dollars hidden in your mattress you have to make a living.
Why not get a new site fast, without having to spend a fortune and face your competitors head on with a new gorgeous site that's on-trend?
Annie has created a new concept in website design. Overnight delivery. Yes, you can look different tomorrow. Better. More able to attract the attention of your target clients and claim them as your own.
Stop letting the big guns win. Yes, they have money, but you have pizzazz. Let the Annie Jennings PR Digital Team make something special for you . . . in 24 hours.
But what about the price?
Get your new website design without a high price tag. You can expect great pricing and fast delivery along with a guarantee of performance.