Listen Here: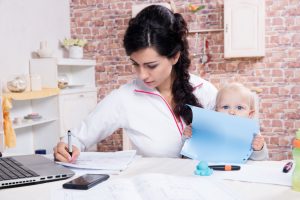 Dani Kenney is an International Business Strategist who works specifically with moms in business who want to make more money, make a bigger impact and spend more time with their family. Dani has over 10 years of experience in high-level business management, leadership and coaching and is committed to helping moms create more joy and freedom in their lives by building a profitable business that they LOVE!
Overcome Fear & Move Your Business Forward
Tell us a little about yourself and the services you provide moms in business.
What makes what you do unique? Why should moms hire you?
What deliverables do you provide? How  do you help women be more successful?
Who is your ideal client?
Can you offer a success tip to our listeners?
To get in touch with Dani Kenney, visit www.Makeitcountcoaching.com or email dani@makeitcountcoaching.com like to offer a complimentary Business Breakthrough Session to any moms who are thinking about starting their own business or are ready to take their existing business to the next level. Be sure to join Dani's Facebook community – The Fearless Mom Tribe.
This podcast is brought to you by Annie Jennings, of the national publicity firm, Annie Jennings PR and creator of the EliteWire online magazine. Learn more about Annie Jennings at www.AnnieJenningsPR.com