Listen Here: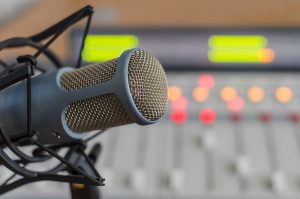 Patricia Raskin is a Radio Coach, Entrepreneur and host of The Patricia Raskin show on WPRO, the program that helps you turn obstacles and opportunities into challenges and solutions. Patricia Raskin is an award-winning powerhouse voice of radio, at the forefront of positive messaging, that helps people leverage radio for their businesses.
Radio Host Coaching & Show Development
Tell us a little about yourself and your radio coaching services.
What makes you different from other radio sales?
What end results do clients experience when working with you?
Who needs your expertise? What does your ideal client look like?
What success tip can you offer people looking take the next step in radio?
For more information about Patricia Raskin, her radio shows, books and coaching services visit www.PatriciaRaskin.com
This podcast is brought to you by Annie Jennings, of the national publicity firm, Annie Jennings PR and creator of the EliteWire online magazine. Learn more about Annie Jennings at www.AnnieJenningsPR.com