Listen Here: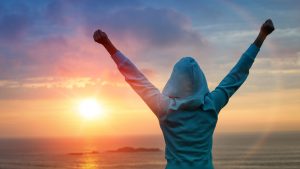 Jeanette JOY Fisher is a Social Entrepreneur, author of over two dozen books and expert in design psychology. Joy helps others turn sadness to joy. She's author of How to Have Better Sex, Lose Weight, Make Millions and Eat Chocolate.com. 
Finding Joy
Tell us a little about yourself and how you help others.
Why are you special? What you do differently?
What do you do to inspire happiness?
How can you help people be more joyful?
Can you offer a success tip to our listeners?
Find out more about Jeanette JOY Fisher, her books and services at www.HowToHaveBetter.com
This podcast is brought to you by Annie Jennings, of the national publicity firm, Annie Jennings PR and creator of the EliteWire online magazine. Learn more about Annie Jennings at www.AnnieJenningsPR.com