Listen Here: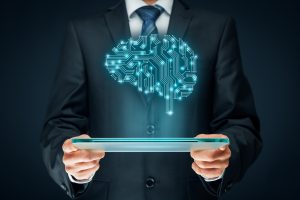 Prasad Velamuri is the co-founder of Voicy.ai, an artificial intelligence startup helping over 50 mid-sized businesses automate customer engagement and increase profits.
Artificial Intelligence for your Business
Tell us a little about yourself and the services do you provide.
What makes your artificial intelligence voice service better than others? Why are you unique?
What deliverables do you provide?
Who is your ideal client? How can you help them be more successful?
Can you offer a success tip to our listeners?
Get in touch with Prasad, visit www.Voicy.ai
EliteWire features those who work in the publishing industry including book coaches, cover design experts, SEO optimization, website design and publicity. Also features are business expert including coaching and negotiation.  EliteWire is created by the national PR firm, Annie Jennings PR, to help authors and speaker discover the right partners to help them in various projects.