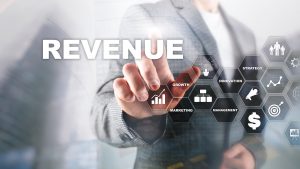 Bryan Eisenberg, along with his brother Jeffrey are the founders of Buyer Legends. The Eisenberg Brothers have helped companies increase sales by over a billion dollars using their Persuasive Momentum Framework. They coach and train hundreds of companies like Google, NBC Universal and Health Insurance Innovations.
Listen Here:
Avoiding Revenue Blind Spots
Tell us a little about yourself and the services you provide at Buyer Legends
What is the Persuasive Momentum Framework and how does it help increase sales?
What deliverables do you provide your clients?
Who is your ideal client? What industries do best with your products and services?
What common mistake do companies make when trying to close more deals? How do they avoid it?
Learn more about Bryan & Jeffrey Eisenberg by visiting www.BuyerLegends.com.  Also – check out their most recent book on Amazon entitled: Be Like Amazon: Even A Lemonade Stand Can Do It. Find them on Twitter @TheGrok or on LinkedIn, Facebook, etc.
This podcast is brought to you by Annie Jennings, of the national publicity firm, Annie Jennings PR and creator of the EliteWire online magazine. Learn more about Annie Jennings at www.AnnieJenningsPR.com