Sharon Williams is a Virtual Business Manager with over 25 years in the virtual assisting industry. She is the President of The 24 Hour Secretary, a company that manages day-to-day operations, projects, team members, online marketing and matrixes for busy executives and entrepreneurs, giving them energy and time to focus on strategic growth and other top priority responsibilities.
Listen Here: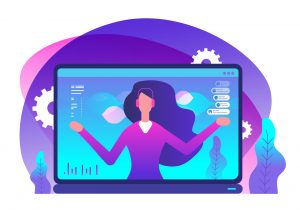 Benefits of Working with a Pro Virtual Business Manager
Tell us a little about yourself and the business management service you provide.
What is your philosophy of doing business? What sets you apart from other business management experts?
What do clients get when working with you? What deliverables do you provide?
Who is your ideal client? And how can you help them be more successful?
Would you like to offer a success tip or a mistake to avoid you feel would be of interest to your listeners?
Learn more about Sharon Williams and how she helps clients plan and implement customized strategies for growth and business development by visiting https://The24HourSecretary.com. Schedule a FREE Discovery Call with Sharon at bit.ly/24hoursec or call her directly at 1-443-802-5968.
This podcast is brought to you by Annie Jennings, of the national publicity firm, Annie Jennings PR and creator of the EliteWire online magazine. Learn more about Annie Jennings at www.AnnieJenningsPR.com