Listen Here: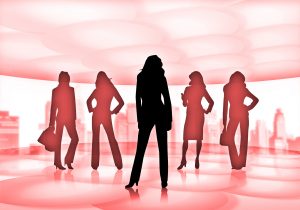 Francesca Ordona Hollingsworth is the founder of 5-Element Fashion and co-owner of Inner Beauty Healing – a fashion designer and image consultant for over 20 years, Francesca shares how to access your inner blueprint to reveal your gifts, your power, your natural beauty for your personal empowerment.
Dress For Success & Personal Empowerment
Tell us a little about yourself and the services you provide.
What is unique about your image consulting? How do you help women discover their inner beauty?
How can you make a difference in someone's life?
What end results do clients experience when working with you?
Who is your ideal client?
Do you have a success secret?
Please visit www.innerbeautyhealing.us where you can sign up for complimentary New & Full Moon Meditations and Seminars, a Look Amazing a Play Bigger Breakthrough Session and receive a complimentary e-book The Fashion 5 – Discover 5 Key Elements to Look Radiant from the Inside Out.
This podcast is brought to you by Annie Jennings, of the national publicity firm, Annie Jennings PR and creator of the EliteWire online magazine. Learn more about Annie Jennings at www.AnnieJenningsPR.com