Listen Here: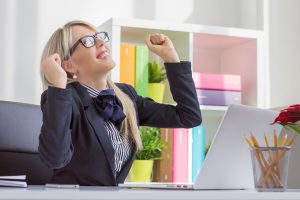 Money & Business Growth Expert, Robyn Crane, CFP, host of the TV show The Financial G Spot and the radio show, Let's Talk Money, and is a #1 International Bestselling Author. Robyn is also Founder of the Female Empowered Money Makers Mentorship and prides herself on helping service based women entrepreneurs make more money so they can make a bigger impact.
Highly Paid Women Entrepreneurs
Tell us a little about yourself and the services you provide.
What is it about your philosophy that sets you apart from other business coaches?
How do you help women entrepreneurs specifically?
Who is most likely to hire you? What types of people?
What piece of advice do you have for people that feel stuck?
To learn more Robyn and her upcoming events, please visit www.robyncrane.com
This podcast is brought to you by Annie Jennings, of the national publicity firm, Annie Jennings PR. EliteWire is a showcase of experts who work in a variety of areas in the publishing industry as well as the lifestyle industry. Although Annie specializes in working with authors, experts and speakers booking major media that includes radio talk shows, TV shows, national online print, magazines and newspapers, she invites others who service the publishing industry to showcase their business and expertise on the Showcase of Experts.