Listen Here: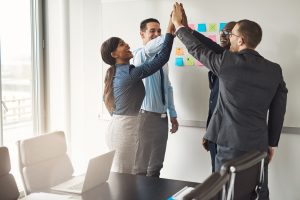 Certified Business Coach, Jennifer Paylor, is the world's top People Engineer. Jennifer helps you learn how to "Be Brilliant" and improve your life. She's passionate about guiding others to their next level of success.
How A People Engineer Can Help You
Tell us a little about yourself and the business coaching services you provide.
What is the People Engineer approach? Why is it unique? What are the advantages?
How do you help your clients break through and be more successful?
What type of professional would benefit from your services?
What one piece of advice, one tip would you give our listeners?
For more information, contact Jennifer on Twitter @peopleengineer or visit the www.buildastar.com for social media coaching and strategies or www.peopleengineer.com for executive business coaching website.
This podcast is brought to you by Annie Jennings, of the national publicity firm, Annie Jennings PR and creator of the EliteWire online magazine. Learn more about Annie Jennings at www.AnnieJenningsPR.com