Listen Here: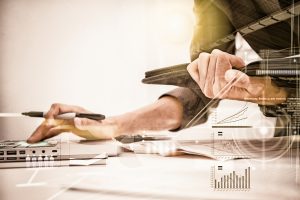 Howard Sambol is a master astrologer, founder and director of Life Crafting, where he helps clients clarify purpose and passion then craft and launch a business making money doing what they LOVE.
Make Money Doing What You Love
Tell us a little about yourself and how you help people become profitable working in their passions.
Why would someone hire a master astrologer to help define their business?
What deliverables do you provide your clients? What do you promise?
Who is most successful when working with you?
What piece of advice would you offer our listeners?
Contact Howard at www.lifecraftingprogram.com where he has a special offer – a complimentary Strategy Session, 5 secrets video, information on how to play the Promise Game™. lifecraftingprogram.com/strategysession.
EliteWire is Annie Jennings PR's showcase of experts who work in a variety of areas in the publishing industry as well as the lifestyle industry. Although Annie specializes in working with authors, experts and speakers booking major media that includes radio talk shows, TV shows, national online print, magazines and newspapers, she invites others who service the publishing industry to showcase their business and expertise on the Showcase of Experts.