Listen Here: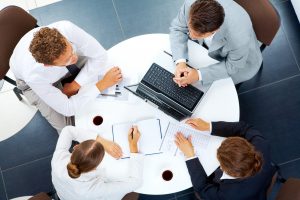 Theresa Rilli is a Certified Staffing Industry Professional with 12 years of experience with Atrium, a full-service talent management firm that specializes in staffing, payroll, independent contractor compliance, recruiting and intern program design.
Staffing Your Business
Tell us a little about the staffing services you provide.
What is your business philosophy? Why are you different?
What are the deliverables that you provide?
Who is your ideal client?  How can you help them be more successful?
Can you offer a hiring success tip to our listeners?
Learn more about Atrium at www.atriumstaff.com you can contact them by emailing hello@atriumstaff.com or visit their Workforce Solutions page for an appointment – mention this Annie Jennings PR podcast for a complimentary consult!
This podcast is brought to you by Annie Jennings, of the national publicity firm, Annie Jennings PR and creator of the EliteWire online magazine. Learn more about Annie Jennings at www.AnnieJenningsPR.com