Listen Here: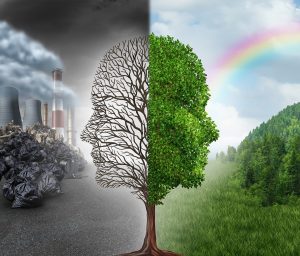 For more than 40 years, our guest Shel Horowitz has straddled two worlds: profitability and marketing, and transformational social and environmental change. He shows business how to thrive by fixing hunger, poverty, war, and catastrophic climate change—and shows consumers how to push business to do more for the world. He even founded a movement that saved a local mountain. His tenth book is the award-winning Guerrilla Marketing to Heal the World.
Thrive In Business With Social Change
Tell us a little about yourself and how you help others combine business with solutions to social problems in the world.
What do people get wrong about trying to "help the world"? How do you help them get it right?
What deliverables do you provide your clients?
Why would someone hire you? Who is your ideal client?
What piece of advice would you offer our listeners?
Reach Shel Horowitz at www.GoingBeyondSustainability.com on Twitter at @ShelHorowitz or on the phone 413-586-2388, 8 a.m. to 10 p.m. US  Eastern Time.
This podcast is brought to you by Annie Jennings, of the national publicity firm, Annie Jennings PR and creator of the EliteWire online magazine. Learn more about Annie Jennings at www.AnnieJenningsPR.com