Listen Here: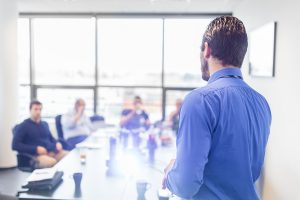 Barney Kramer JD, is the Founder and President of The New Leadership Paradigm, Strategic Management Academy and has been a Leadership Trainer, Developer and Entrepreneur for more than 40 Years.
Keep Business Simple
Tell us a little about yourself and the services do you provide.
What is your philosophy of doing business? Why are you unique?
What deliverables do you provide? How do you help others lead better?
Who is your ideal client? How can you help them be more successful?
Can you offer a success tip to our listeners?
Get in touch with Barney via email barney@smra1.com, 209-444-6549 or website at www.smra1.com.  Check out the complimentary assessment he offers at www.leadershipquiz.com.
EliteWire is an Annie Jennings PR creation designed to create a community of the publishing industry pros where they can talk about who they are, what services they provide and who is their ideal client. EliteWire is your chance to get up close and personal to learn more about the service providers who can help you achieve your goals.