Listen Here: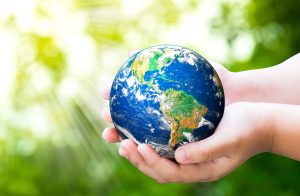 Heshie Segal is known as The Relationship Expert or The Connector in the business world however she is also known in the world of children as one who cares and will do what it takes to help them succeed. As a Child Advocate for those without a voice and founder of the non-profit Kids Better World, she delivers necessities like medical supplies, clothing, clean water systems and more to kids who are without.
Kids Better World
Tell us a little about yourself and the work you do with children in need.
What is your philosophy? Why are you doing what you're doing?
How can others help you help children?
What do people get when they partner with you?
Who are you looking to work with? Who is the ideal type of person?
Kids Better World is currently providing children's basic needs. Work with Heshie Segal directly by emailing her at HeshieSegal@KidsBetterWorld.com  or go to www.KidsBetterWorld.com for more information.
EliteWire is Annie Jennings PR's showcase of experts who work in a variety of areas from the publishing industry to the lifestyle industry. Although Annie specializes in working with authors, experts and speakers booking major media that includes radio talk shows, TV shows, national online print, magazines and newspapers, she invites others to showcase their business and expertise on the Showcase of Experts.