Listen Here: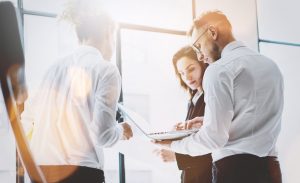 Ian Sanchez is an entrepreneur and founder of Grow Purpose, a mission-driven consulting firm that specializes in collaborative community building projects that bring together groups of talented people to find solutions to social and environmental issues.
Working Together to Reduce Redundancy & Maximize Impact
Tell us a little about yourself and the services you provide
What is your philosophy? Why are you doing what you're doing?
Who are you looking to work with? Who is the ideal type of person?
How can others get involved with your projects?
What do people get when they partner with you?
Learn more about Ian Sanchez at www.GrowPurpose.com
EliteWire is Annie Jennings PR's showcase of experts who work in a variety of areas from the publishing industry to the lifestyle industry. Although Annie specializes in working with authors, experts and speakers booking major media that includes radio talk shows, TV shows, national online print, magazines and newspapers, she invites others to showcase their business and expertise on the Showcase of Experts.