Listen Here: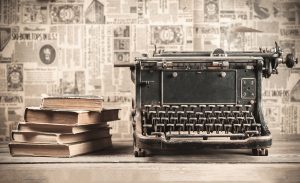 Bestselling author Melissa Wilson is the Founder and CEO of Networlding Publishing, a company that covers the entire publishing process, from ghostwriting and editing to the launching of your book.
Publishing Made Easy
Tell us a little about yourself and the services you provide.
Why is your approach unique? What are the advantages of working with you?
How can you help others be more successful?
What are the deliverables you provide to your ideal client? Who is your ideal client?
What one piece of advice, one tip would you give our listeners?
To learn more about Melissa Wilson, please visit www.Networlding.com where you can also get a couple of freebies – the eBook, Lead Me To Success in Publishing or Melissa's Five Day Book Writing Challenge.
This podcast is brought to you by Annie Jennings, of the national publicity firm, Annie Jennings PR and creator of the EliteWire online magazine. Learn more about Annie Jennings at www.AnnieJenningsPR.com