Listen Here: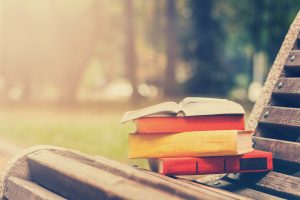 Carol Abrahamson MBA is the founder of Executive Authors, a new kind of book coach that specializes in creating a quality nonfiction book that will build your business and brand. She's been there and done that, having written 22 books over the past 25 years about her business.
The Book Coach Every Author With A Business Needs
Tell us a little about Executive Authors and the services you provide.
Why is your background in publishing and business a powerful combo?
Do you only work with executives and business owners?
What are some of the tangible deliverables you offer your clients?
Why is it important to focus on your business goals first, then the book content?
To learn more about Carol Abrahamson and her work, visit www.ExecutiveAuthors.com You are invited to email her at Carol@ExecutiveAuthors.com for a free printable interactive PDF of her landmark workbook entitled Which Type To Write? 77 Book Types For Building Your Business & Brand (Including 26 Types That Require Less Writing). Just mention Annie's podcast in your email.
This podcast is brought to you by Annie Jennings, of the national publicity firm, Annie Jennings PR and creator of the EliteWire online magazine. EliteWire is designed to create a community of the publishing industry pros where they can talk about who they are, what services they provide and who is their ideal client. EliteWire is your chance to get up close and personal to learn more about the service providers who can help you achieve your goals.