Listen Here: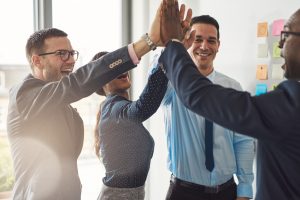 America has become so focused on success, we have forgotten how to achieve true significance. Significance has nothing to do with how much money you make, but rather, how many lives you touch and the manner in which you choose to impact them. Professional Speaker, The Colonel's Daughter, Lauren Schieffer, CSP, shares the most important factor in achieving significance.
The Colonel's Daughter & The Key To Significance
Tell us a little about yourself and the services you provide.
What is unique about what you do?  Why would a meeting planner choose you?
What end results do clients experience when working with you?
Who is your ideal client?
Do you have a success secret?
To find out more about how Lauren can help you grow from successful to significant, improve the effectiveness of your communication and reduce unnecessary conflict, go to www.laurenschieffer.com, or reach out directly to lauren@laurenschieffer.com.
This podcast is brought to you by Annie Jennings, of the national publicity firm, Annie Jennings PR and creator of the EliteWire online magazine. Learn more about Annie Jennings at www.AnnieJenningsPR.com