Listen Here: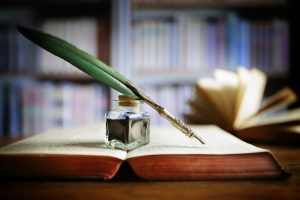 Nonfiction book coach, Roger C. Parker who says that few authors take book titles and subtitles as seriously as they should. Yet, titles often make or break your book's success. Titling strategy is just one of the many services Roger offers as founder of Published & Profitable.
How Hiring A Book Coach Can Help Authors
What services do you offer authors? Who is your ideal client?
What is the benefit in hiring you as a nonfiction book coach?
What success tip do you have for authors?
What's the biggest mistake you see nonfiction authors make over and over again?
How can authors hire you?
Visit Roger's website www.PublishedandProfitable.com to learn more about how he helps busy executives and entrepreneurs organize their ideas and use their book as a lead magnet to build traffic and attract qualified prospects.
His latest book is 140 Bite-Sized Ideas for Compelling Article, Book, and Event Titles. You can download his free 10-Ideas and Tips for Better Nonfiction Titles at www.tinyurl.com/RogerTitleTips
This podcast is brought to you by Annie Jennings, of the national publicity firm, Annie Jennings PR and creator of the EliteWire online magazine. EliteWire is designed to create a community of the publishing industry pros where they can talk about who they are, what services they provide and who is their ideal client. EliteWire is your chance to get up close and personal to learn more about the service providers who can help you achieve your goals.