Listen Here: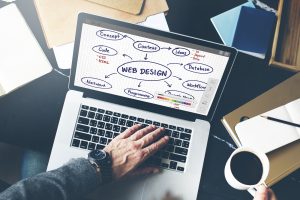 Murray Fins is the Owner of Axiom Internet Solutions. He has been providing excellent customer service since 1999. His company provides web design, web maintenance and SEO services.
Getting A Reliable Website Guy
Tell us a little about yourself and the website services you provide.
Why is your approach to website work unique? What are the advantages?
How do you separate yourself from those flaky web guys?
You like to work with authors, what other types of clients would be ideal?
What one piece of advice, one tip would you give our listeners?
To reach Murray Fins and learn more about how he can help you build and maintain your website, visit https://axiominternetsolutions.net/
This podcast is brought to you by Annie Jennings, of the national publicity firm, Annie Jennings PR and creator of the EliteWire online magazine. EliteWire is designed to create a community of the publishing industry pros where they can talk about who they are, what services they provide and who is their ideal client. EliteWire is your chance to get up close and personal to learn more about the service providers who can help you achieve your goals.