Listen Here: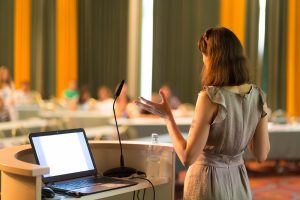 Business and communication coach and trainer, Mary Gardner, is always on call with celebrity firms who send their clients to her when they need a keynote speech written or on stage coaching. Everyone that comes to Mary wants to be an influential communicator!
How To Be A Charismatic Speaker
Tell us a little about yourself and the services you provide.
What is your philosophy of doing business? What are the deliverable you provide to your client?
Why are your services better than that of your competitors?
How can your services help others be more successful?
Who is your ideal client?
To get in touch with Mary Gardner, visit her site www.marygardner.com
This podcast is brought to you by Annie Jennings, of the national publicity firm, Annie Jennings PR and creator of the EliteWire online magazine. EliteWire is designed to create a community of the publishing industry pros where they can talk about who they are, what services they provide and who is their ideal client. EliteWire is your chance to get up close and personal to learn more about the service providers who can help you achieve your goals.