Listen Here: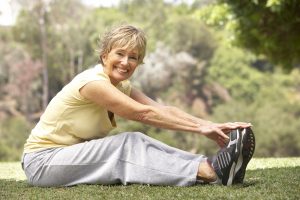 Certified Master Health Coach Elyce Klein helps women over age 50 discover how to feel vibrant and fabulous by overcoming inertia and frustration, to finally make progress toward fitness goals.
Health Coach Helps You Feel Fabulous At Any Age
Tell us about yourself and your health coaching services.
What makes you different from other health coaches?
What results can clients expect from working with you?
Are women over 50 your only clients? Who needs your services most?
What is the biggest mistake you see people making?
For more information about Elyce please visit www.FeelFabulousOver50.com
This presentation is brought to you by Annie Jennings PR, the innovative National Publicity Firm that is famous for creating powerful top market radio, TV, print and online media campaigns, all with guaranteed deliverables. Learn more about Annie Jennings at www.AnnieJenningsPR.com