Listen Here: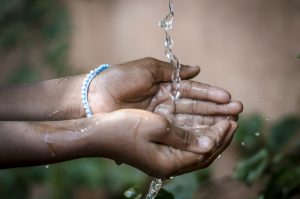 Child Advocate and Founder of the clean water movement Puritii for Humanity, Heshie Segal, has spent the last five years delivering special filtration systems to children around the world and has a goal to provide one million Puritii water systems to children in need.
You Are What You Drink
Tell us a little about yourself and how you help kids drink clean water as well as help people help others.
Why are you different than other clean water movements?
What do people get when they partner with you?
Who are you looking to work with?
How can someone become an ambassador for your cause?
To learn more about  the Puritii For Humanity clean water for kids movement, please visit www.PuritiiForHumanity.com or work with Heshie directly by emailing her at HeshieSegal@KidsBetterWorld.com
Annie Jennings is a top national PR firm that specializes in booking authors and experts in the media. Topics include feature style guest such as fitness, health, wellness, relationships and personal growth as well as guests in finance, economy, stock market, investments, retirement issues, career, leadership and lots more. Please feel free to visit Annie at https://www.anniejenningspr.com