Listen Here: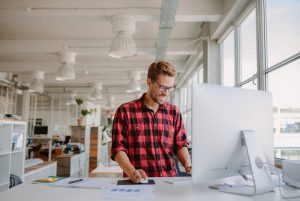 Dr. Joel Edman is an executive health coach, nutritionist and corporate wellness program consultant who specializes in health promotion, and working with executives, leadership teams and companies.  Dr. Edman helps companies promote wellness in the workplace so that people can be at their best for work, minimize absenteeism and employee turnover, and have a culture of wellness and positivity.
Wellness In The Workplace Equals Success
Tell us a little about yourself and the work you do with companies.
What is unique about your corporate wellness programs?
What results do clients experience when working with you?
Who is your ideal client? Do you work with companies of all sizes?
What wellness tip can you offer workers to maximize their productivity?
To learn more about Dr. Joel Edman please visit EdmanWellness.com
This podcast is brought to you by Annie Jennings, of the national publicity firm, Annie Jennings PR and creator of the EliteWire online magazine. Learn more about Annie Jennings at www.AnnieJenningsPR.com