Promoting Books
Everything You Need To Know About Promoting Books
Promoting books is easy if you know what to do. But with so many options creating a strategic promotion campaign is the core of your success. But what goes into the plan? Reaching out to your potential reader using publicity is the key. You can get media placements on radio talks shows, on TV shows, in brand name online media, traditional print and magazines. Social media marketing is also essential to an over book marketing strategy. Many authors ask their readers to leave book reviews on Amazon as well.
BOOK MARKETING STRATEGY: Do you dream of your book making it BIG in sales to your target market? There is a promotional strategy the professionals use for promoting books to the author's advantage.
Traditional media such as appearing on radio talk show interviews is popular and with a presence in online media, these venues allow many potential buyers of your book to learn about you.
Our most effective PR strategy is booking our authors on the radio talk shows. Annie Jennings PR specializes in booking interview on the high impact, high listenship radio talk shows in the big cities where you can reach thousands of listeners with just a telephone interviews. Your radio interviews are conducted via telephone allowing you to experience coast to coast exposure. If the listeners like you and your interview, you could be on your way to a book sale.
There are so many books available now being a guest on a radio show gives you the edge. Plus you are allowed to promote your book during the interview. Annie's PR firm offers you unlimited media training for your radio booking so you can learn how to present your material within the time allowed, be a great guest, appeal to the audience and promote your book.
One aspect that many authors may not realize is important is your book title. Name your book in an alluring way to entice readers to want to learn more. Your book cover should relate well to the title of book presenting a great first impression. Book names along with their covers should be designed to indicate what your book is about so the reader can quickly decide if the topic is right for them.  Creating a short one minute book trailer that you can share on social media and your website will help readers decide to buy your book as well.
Some authors offer a free book or chapter on their website if their goal is to introduce themselves to a target market by letting them sample their thoughts and ideas. This works very well if the goal of your book is to appeal to new clients and attacting them to your firm.
If you have an email newsletter list, let them know about your book. Include a short summary as well as a link to buy your book. Getting your book into book clubs nicely targets your book to readers who have an interest in your topic.
Bestselling authors know to use all of the PR outreach platforms available to them from social media, book reviews, online reviews, appearing on radio talk shows, book design and more.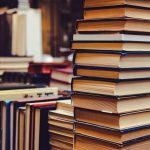 BOOK PROMOTION: That's what publicity is all about. Reaching out in a myriad of ways. At first it can seem overwhelming but once you organize your strategy you can begin. You can implement your ideas each day as consistency over time is what gets and keeps the promotional ball rolling. That's what authors all over over the country are doing right now – sharing their message and experiencing the thrill of seeing their book, their message reach others and change lives. And they are doing it day by day, media placement by media placement, blog post by blog post. The trick is get booked on the media that allows you to mention the name of your book in the interview and radio talk shows allow you to do so. With Annie's unlimited media training you are on your way to being a successful guest!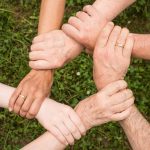 BOOK MARKETING HELPS OTHERS: Let your heart be in the right place. Use your knowledge and experience to help others live better lives. Publicity and promoting books is about sharing your knowledge, helping others become more successful and being able to showcase your expertise, wisdom and experience in your book.
With this in mind you can focus on what really matters in success. It's in what you can contribute. If you focus on book sales you can become stressed and disappointed at first as it takes time for the strategy to take hold. If you focus on what you can share to help others, you will never tire.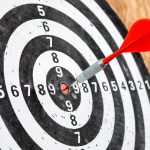 PROMOTING BOOKS FOR TREMENDOUS SUCCESS: Get ready for your media experience. If you are a guest on a radio talk show, prepare well and get media training. Always be the expert guest they know will appeal to their audience. Work with a proven, high-quality #1 PR firm to get your best outcome. They can prevent you from making the beginner mistakes that can hurt you. Leverage your major city radio shows into more PR. Annie Jennings PR has a PR strategy that is designed to do this for authors, experts and speakers.

Promoting Books For Publicity
I like this publicity tip and it have been proven to be true. It's this. Be seen and heard in all of the powerful media outlets including appearing on TV shows, radio talk shows and in online that have a profile that matches your message.
Staying visible creates national expert status for you and respect in your community creating a natural demand for your book. You can start preparing for your book launch well before your publication date. You can think about the core messaging of your book and develop commentary around these core issues. You can blog on many topics that  build up a history of discussion on the issues central to your book's message. Many authors can be discouraged as everyone would love big sales, but in the end, with millions of books available it's a good idea to think about your book as just one of your marketing tools.
Promoting Books For Maximum Exposure
Yes, this is where a high-listenership and high-impact radio campaign comes into play. The idea is to expand yourself as an author and apply your knowledge and wisdom to the issues of interest to society today. Get booked on 5,000 – 50,000 watt radio shows in the top radio markets in the country and you can reach tens of thousands or even hundreds of thousands of listeners with a telephone call. Radio is one of the smartest ways to launch a book and get maximum exposure. You are booked generally as a LIVE guest speaking to tens of thousands of listeners or more. Radio is book friendly in that, if you provide an interesting conversation for the radio show and the listeners, the hosts of the show are generally very happy to help you promote your book. They might even ask you the question "so tell us, how can people buy your book?" BINGO. Door opener to your prepared yet conversational closing. At our PR firm, we offer our radio talk show campaign clients unlimited media training to help them learn the skill set and etiquette of being a great guest and this is a significant benefit to the author – to feel confident and prepared.
Radio Talk Interview Show Bookings
We come back to radio as it is a media outlet not to be overlooked as it is so powerful for authors. Radio talk show interviews are conducted via telephone and is a great way to blanket the country with your message. They are a fast track to reach your listeners with your message and gives you the platform to promote your book within a meaningful conversation with the host.
Radio shows are conversation based on socially relevant content although you can promote your book during the interview. As I mentioned earlier, getting booked on radio talk show interviews is a fail safe method to fast tracking your book promotion to get moving quickly. It's fun and very satisfying to the author to appear on the shows knowing they are not only helping others with their message but also have the chance to promote their book to an impressive number of listeners.
One of the best parts of a radio campaign is that the interviews take place over the telephone, making it very easy for you to blanket the USA with your promotion from your home or office. With the "phoners" there are no travel costs associated with your publicity outreach. One recent client signed up for five radio shows and was heard on over 1200+ stations as he was booked on a few nationally syndicated show that allowed him to share message coast to coast with just one interview. You can visit our home page to view the Success Stories tab to enjoy our real publicity clients tell their stories of what it was like to work with our firm.
Promoting Books With A Guaranteed Deliverable Radio Campaign – Big Shows, Big Markets
Another very good reason to get yourself a radio talk show campaign is that the radio talk show interview format is content rich yet you can promote your book, your website and your interests in the interview as well. Appearing as a guest on a radio talk show is a great way to help others easily as the shows are done via telephone otherwise, known as phoners. At our firm we teach you all you need to know to be impressive on the air. We teach you how to create the triple win for maximum success. That is, you create (or we create and then teach you the skill set you need to be successful on the air) a compelling segment that serves the needs of the station (they want great guests to keep ratings high), the needs of the audience (they adore a stimulating conversation)  and of course for you, the guest, know that you have reached thousands of listeners with your message.
Promoting Books Using This Success Strategy
The radio campaign success strategy that we use at Annie Jennings PR is to get you booked on the high impact, high listenership shows in the top cities in the country. And to reach the heart of the market. The 5,000 – 50,000 watt shows in the big cities accomplish this for you. We have many years of experience booking the top radio shows and enjoy the respect of authors across many platforms. When we offer a guest to a media outlet, they are reviewed with an eye towards getting them booked on the show. Very nice for the author. Working with the right PR firm certainly gives the author quite an advantage.
Discover how to get booked on radio talk show interviews in biggest cities in the country as well as the nationally syndicated radio talk shows that broadcast nationwide. Being booked as a guest on the bigger, more influential radio talk shows positions you favorable to be a candidate for other major media such as TV shows and the big online media outlets.
Annie Jennings PR Is A Powerful Media Booking Firm
Annie Jennings PR is a top media booking firm with outstanding experience and connections in booking the major influential media. Work with Annie for a fast-paced, successful book promotion campaign to promote a book quickly. Having worked with thousands of authors, experts, publishers and speakers you can be assured that you are working with an established professional that enjoy long-terms relationships with the media.
Visit our home page to listen to the real stories of our clients success in working us. They will tell you that they sold books, landed major consulting project and speaking events and more excellent opportunities opened up for them.
5 Ways To Build a Strong Foundation For Book Promotion
With so many promotional opportunities for authors, many authors ask Annie Jennings PR what is the most useful method of promoting books. Although we can identify more than five ways to promote your book here are the five promotion strategies that should anchor our campaign.
1) Get your promotional materials ready. Create the resources you will need for your promotion such as your photo, the cover of your book and any other images you would like the media to use should they ask.
2) Create social media accounts. The more social media, the better. Authors are encouraged to open accounts on Facebook, Facebook (for your book), Google+ and Google+ (for your book), Twitter, Linked In, Pinterest and Instagram. This allows you to share your PR events on social media attracting attention, new opportunities and new followers. Many authors feel they missed the boat on social media but I like to think that the better way to think is better late than never. The idea is to get started and just keep sharing. Just keep going. Once you get the hang of social media you will truly realize it's power to get your message out.
3) Update and/or optimize your website. I know, this is a hard one for many authors with the first reason being that updating or building a website is a big undertaking and many authors just don't have the skill set.  But here are some 'must have' basics. They include easy navigation that allows the visitor to look around but not get lost. There must always be a way home. Be sure to link to all of your social media and have a clear path to your book and the ability for the reader to find out more.
Optimize your conversion strategy for the sale. Ask yourself, is it easy to buy my book from my site? Remember, most experts are saying that the attention span online now is only 8 seconds so if buying your book is too much trouble you might miss the sale. To make my case, don't you just love the "Buy now with 1-Click" option on Amazon. I love it. I can buy something in just a few seconds. Maybe way less than 8 seconds. Accordingly, most authors sell through Amazon now so I would recommend you follow that strategy as well. Amazon offers the trust factor, fast delivery and the promise of a successful purchase.
4) Update your bio. Create a short, medium and long bio and include on your site but also have these bios available for you to email to the media should they be needed. Your short bio is just a few sentence highlighting the key points. Your medium bio can go into more detail (about 2 paragraphs) and long bio and be expanded further to about 3 paragraphs.
5) Shout out about your book across the country using radio talk shows. Signing up for a radio talk show campaign is an easy yet powerful way to let the nation know about your book and becomes the foundation of your media campaign.
Why You Need To Hire A Publicity Firm That Specializes In Your Book's Subject Matter
One of the keys to marketing success for your new book is hiring the right PR firm that has experience working in your particular area of expertise and subject matter of your book. Usually publicists have a tendency to do well with one type of book yet might lack the relationships with the media for other book topics. The idea is to create a nice match between the publicity firm you hire and what you would like to accomplish as this would increase your chances of success. Some publicists are experts at booking powerful radio talk show campaigns, others at arranging blog tours or book signings and YES, you can hire more than one publicist.
In fact, many successful clients create a diverse and powerful marketing team. They hire the right people in the area where they excel and then assign the appropriate tasks to the various team members.  We advise our clients to use this strategy of supplementing our PR services with an SEO firm or an editing team or a website design firm. Good! This way, our firm can be assured that our client has the best outcomes in many areas. We like that!
What is the mistake I see authors making the most with their book promotion?
Although I am in a position to speak with a lot of authors, my heart goes out in sadness to those that spent their money without getting anything in return. When an author writes a book they have hope. And lots of it. I am very saddened to see an author's dream vanish because they bought the wrong PR services or worked with a PR firm that did not specialize in the type of PR that could have worked for the author. I can tell you an a story that demonstrates this nicely.
One day, recently, an author called our office with tears in her eyes. She told us that she just hung up with another PR firm who said "she was just an ant in a pile of ants and nobody would ever take her seriously." This author was a young millennial with a poetry book. I wanted her voice to be heard. I wanted to give her chance to have the time of her life. She became MY ANT. And she was incredible. We created tremendous demand for her topics and she appeared on major radio shows in the big cities. And guess what? One day she called me after her successful radio campaign she sounded different. She sounded happy, confident and strong with purpose and passion. She signed up for another round of radio with us.
Most authors say they can not believe that I actually take the time to speak with them, understand their goals and dreams. If you want someone to believe in you, I can tell you that our Annie Jennings PR firm believes in our clients. We make it our mission to help you live your dreams in the real world.