Book Promotion For Optimal Media Outreach Strategy
Learn how to promote your book to the masses!
Want everyone to hear your message? There are lots of book promotion out reach strategies that help you share your message to various communities throughout the USA.
Annie Jennings PR specializes in proving authors with book promotion media outreach services. The services include booking on radio talk show interview in big cities and/or on the regional or nationally syndicated shows, on TV shows in local cities and of course in the major big brand media venues.
Book promotion strategies for maximum sales include securing interviews on radio talk interview shows and TV shows that include local, regional and national shows, getting your titles mentioned in article placement on high-ranking online media sites. Each of these media outlets are powerful venues. Book promotion on these media outlets allow for maximizing sales and overall publicity including creating a powerful brand. A strong brand is essential for book promotion. The potential buyer of your book will ask the question who is the author and why do I need to buy the book. Keep in mind that appearing on these "traditional" media outlets allows you to get up close and personal with a market you may not be able to reach with just your social media sharing. An effective book promotion strategy includes many "spokes in the book marketing wheel", as Annie likes to say.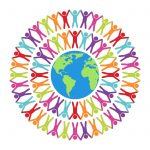 Reach people all over the USA with Annie's media campaigns. Many people will buy anything written by an author they respect, admire and has a strong brand as they already have confidence in the author. Authors should continue to build brand consistently over time to enjoy the benefits of an established author. People will also buy past books by an author they like who carries big brand appeal.
With this book promotion strategy in mind remember to include meaningful and valuable deliverables to your readers on every page. Let your readers have access to your best advice, recommendations and strategy given your topic. Showcase your expertise and advanced expert status immediately so your readers have confidence in you right away. For book promotion for sales, if your reader is not convinced you are essential to their growth, development or desired outcome, you may not get the sale.
The quality of your brand is essential to your book promotion and book marketing strategy.
Annie Jennings PR Is A Top Book Promotion Specialist
Annie Jennings PR is a top book promotion, publicity and marketing firm that has tremendous experience in the PR industry. This extensive PR experience allows us to be able to create a media outreach and book promotion campaign that speaks to an individual author's needs, goals and objectives.
It's just what we do. We book authors, speakers, business leaders and more with the media. In turn, our clients build strong brands with lots of credibility, clout and influence.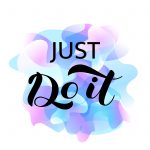 Now, this is important. Our philosophy of doing business is that we DO NOT TRY to get the media booking for you. We go out into the media world with the intention of landing the booking for you. There is a difference, that's for sure. With the "trying" method, anyone can say they tried but the media all said no. Not with our firm. We create the appropriate pitching materials to give us the best chance of success. With that said, over the years, our firm has booked over 25,000 media placements for our clients. Yes, we know how to do it!
Get A Book Promotion Guarantee!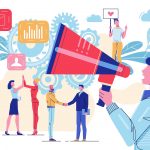 Everybody is talking about it. They say "sign up with Annie Jennings PR because she invests your money in outcomes that are meaningful and valuable to you, the author, or the client". Authors LOVE the way we work!
Authors love that Annie Jennings PR offers a performance guarantee for radio talk show campaigns. If Annie offers you a radio contract, she upholds her end of the agreement. This guarantee is in your radio contract. Many authors admire Annie for taking responsibility for her deliverables. Annie says "I take my client's publicity budget seriously and advise authors to think of their PR money as an investment that should lead to media assets that can empower their business or personal growth strategy. Authors should not purchase any PR contract where the publicity firm is allowed to simply "try" to get you media placements but says they cannot make any guarantees. This can lead to a disappointing outcome for the author.
Annie says "an experienced publicist usually knows in advance how your publicity campaign will work out. They know which outlets are most likely going to have an interest in your work. There should be no "trying" to get you media placements. They should BE media placement or you should not have to pay. That's why we offer the performance guarantees with our PR work. And authors LOVE that we offer a fair deal that helps them get their message out into the world."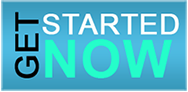 Guaranteed Deliverable Radio Campaign & Performance Publicity To Optimize Book Promotion
Annie Jennings PR offers guaranteed deliverable radio campaign and a performance-based publicity structure for TV shows, print and online media. No expensive monthly retainers at this firm.
Annie's clients who have been in the business a long time and have worked with other PR firms say to her "I will pay you all day long if you are bringing me media bookings that help me move my business model to higher levels of success."
The Best Book Promotion Strategy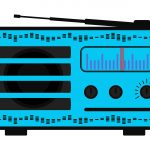 Amplify for your message. Book promotion takes place over time and involves a diversified and all-inclusive marketing strategy. Annie's firm has worked with thousands of authors and specifically provides radio talk show bookings, regional and national TV show bookings and the prestigious online media that's sweeping the nation as well as mentions in traditional newspapers and magazines.
Your radio campaign includes UNLIMITED MEDIA TRAINING from an award-winning former news producer and booker. You enjoy unlimited media training to help you become a great guest from etiquette to content presentation to building rapport with your listeners to how to promote a book during the interview.
The bigger and more well-known the media booking are, the better for your book promotion as you are associated with the stronger brands in the industry. However, most authors will work their way up to being a candidate for major media. The media likes to see a rich and consistent track record of being of contributing expert in the media. With so many authors all wanting the same thing, that is, media bookings and book sales, the media has to be selective to get the best guests for their audience. Anyone can call themselves an expert, it's how you prove it that counts.
#1 Most Powerful Book Promotion Strategies In The Industry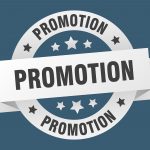 Annie Jennings PR offers the most powerful marketing and book promotion strategies your money can buy. The radio, TV, print and online campaigns fall under our famous guaranteed deliverable publicity model and/or our successful performance-based publicity program. These innovative and futuristic pricing models attract authors from all areas of expertise. Our PR firm has worked with thousands upon thousands of authors, experts and speakers and enjoys one of the strongest brands in the media.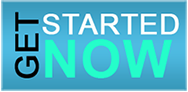 For example, if two publicity firms where pitching the same guest to the same show, Annie's guest can have priority and has a good chance to get the booking, with all things being equal, due to the diligent way our firm gets our clients prepared and ready for the media. Annie's experience has resulted in a booking strategy that our successful authors follow. Our authors respect our model because it brings in the bookings.
You can listen to our real stories of client publicity success on our website at https://www.anniejenningspr.com/real-stories-of-success.html
Our Book Promotion Clients Love Their Publicity Results. They Have The Media Assets To Blow Away Their Competitors.
Amplify your message. Be heard in the world. The media trusts Annie. Her highly-experienced and media-respected publicity team will create your best case scenario for getting the media placements you feel would be helpful to you and your business growth strategy. Many of Annie's authors and experts tell their success stories on our website (www.anniejenningspr.com) and you are welcome to listen to their experiences. Plus the authors reveal how they leveraged their media into new lucrative opportunities.
Key To Book Promotion Success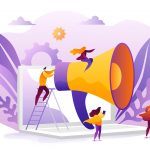 Amplify your message. One of the keys to publicity success is to be consistent over time and avoid the one hit wonder syndrome. As we all know, time passes and as you build up over time, the more credibility you will have. The media has a trained eye. They know what questions to ask to unmask the pretend experts and get to the ones who truly know their material and can prove it with their experience, credentials, depth of media bio and associations. The stronger your media bio, the stronger your brand. Think of your growth as a longer term strategy. Yes, you can get some fast results that help you right away but always be contributing to the media. It's the best way to be the expert the media looks and does not allow your competitors to get their foot in your media opportunities.
Always be getting publicity!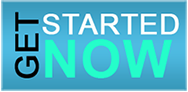 Book Promotion Via Radio Talk Show Interviews
Annie Jennings PR offers the #1 radio talk show interview campaign in the industry with radio bookings on the high-impact, high-listenership shows in the top cities in the country including the far reaching nationally syndicated talk shows where one show can be broadcast to dozen, hundreds or even thousands of stations.
Authors Love The Publicity Performance Guarantee & Unlimited Radio Media Training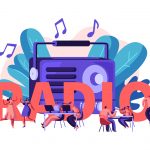 Authors truly appreciate the fact that these radio talk show campaigns are a guaranteed deliverable meaning that whatever radio package you purchase, you receive a performance guarantee clearly spelled out in the contract. Additionally, all of the radio campaigns offered by Annie Jennings PR include unlimited media training by an award winning former network producer and booker that takes place over the telephone and continues on an unlimited basis while you are a radio campaign client. We make sure you are ready, prepared and confident.
Annie Jennings PR is a major brand name in booking radio talk shows for authors. Our firm has access to the producers of the biggest and most prestigious radio shows in the country and can consistently place guests on the highly sought after shows, day after day, author after author.
The important thing is to choose the right PR firm for you so be sure to look over book promotion sites to see what they have to offer.
How Does Book Promotion Work On The Radio Talk Shows?
Radio show appearances take place over the telephone and are otherwise known as phoners. Imagine sweeping the nation from the comfort and security of your own home or office. There is no travel, no additional expenses, no wardrobe, makeup or hair styling. The return on your investment is outstanding as you can blanket the country very quickly without the expense of touring costs or the time invested in travel. A radio talk show campaign is a safety net for a book launch.
Wouldn't it be nice to blanket the country with your radio campaign. Well, you can with radio. It is the one sure thing you can count on especially with Annie Jennings PR who has booked thousands of successful radio campaigns for authors and has rich, deep contacts with the major shows in the big cities.
Book Promotion Directly To Tens Of Thousands Or More Of Potential Listeners
The radio talk shows have tens of thousands of listeners or more that you can reach at once. It is a very cost effective, easy way to reach the potential readers. Just think, you are one phone call away from being "on stage" with thousands in attendance. Being a guest on radio talk shows is one of the best kept secrets in getting your message out. Plus, getting placed on the bigger band name shows adds clout, prestige and media savvy to your bio. You are demonstrating a history of success in being a media guest.
Annie Jennings PR Offers The Most Powerful Radio Campaign Your Money Can Buy
With the famous Annie Jennings PR radio talk show campaign you are booked on the big shows in the big cities and on regional and nationally syndicated talk shows and networks. You get unlimited media training by an award winning former producer and booker from a network radio show who has over 25 years of experience. Our media trainer is working with you, side by side, for your entire radio campaign so you can be effective, impressive and terrific on the air.
Producers have a tendency to trust Annie's guests as by the time they are booked on the show, they understand how it works to be a guest, when to promote their book or other interests, how to build up a relationship with their listeners and how to be an overall great guest. Do the radio shows love Annie's guests? Sure do. And you can review our media testimonials to find out what the media is saying about working with Annie Jennings PR.
Soon the shows might be calling you to be a guest as the more appearances you do, the more you will be in demand in the media. The shows always appreciate a guest who has extensive experience and knows the skill set of giving everyone what they need. The show needs ratings along with the guest providing a content rich interview, the audience needs interesting content and conversation and you have a major platform to advance your objectives.
Appearing on radio talk shows is excellent for creating awareness of your message quickly, helps you create a strong media bio to be leveraged into other opportunities and leads to increased credibility, clout and influence.
Radio Talk Shows Can Reach Millions
Radio talk show interviews in the hottest markets in the country, the markets, and nationally syndicated shows are very powerful and can bring you excellent results along with widespread exposure of your book and your message. But there are some tricks to success. And the Annie Jennings PR team knows what it takes to get you booked on the biggest and best shows in the top markets in the country.
The Annie Jennings PR news division, headed by an award winning network producer and booker with over 25 years of radio industry experience, works together with you to ensure social relevancy for your topic as and offers unlimited media training so you are a high quality, media savvy guest on the shows. When you appear as a guest on the radio shows, you will be savvy, prepared and amazing. You will love your transformation.
The free unlimited media training is offered by an award-winning former news producer and booker with over 25 years of experience in the radio industry. You can be assured you will learn the skill set of how to be a great guest and optimize every second of your time on the air.
Remember, Annie's PR firm is known as the #1 radio talk show booking team in the industry placing authors on the hard to book, prestigious and most sought-after shows. While others knock at the door trying to get someone to please open it, Annie is invited in for tea. Annie has spent over 20 years building rich and substantial relationships with the media. She knows how and when to pitch and understands the protocol of working with the media. She keeps her brand positive and her clients' brand's positive.
The Big Secret To Book Promotion Success – Work With A Big Brand Publicist
Sometimes working with a lesser or new book marketing or PR firm can hurt the author. Some PR firms get blacklisted by the media for unprofessional practices such as slamming the media with the same pitch over and over again. That bad reputation can extend by association to their clients. Always ask the question about how long the PR firm has been in business. This is important because of the low barrier to entry, PR firms can simply sprout up overnight. Avoid these PR firms for your marketing. They can hurt your brand.
Working with an established PR firm is the key because it takes many years to perfect the delicate yet imperative relationship between publicity firm and the media and the new firms have to earn the trust of the media. The established firms have done the hard part, that is, proving consistency and good business practices over time and have gained the respect of the media.
Safeguard your book marketing strategy or ebook promotion by making sure a strong radio talk show campaign is the foundation of your promotion strategy. Radio talk shows offer a tremendous exposure factor, is versatile and open to many different topics and is an excellent investment of your time and resources. Interviews are conducted over the telephone making it very easy for you to get promotion for yourself plus you can share your message with people everywhere, mention your title several times during the interview and enjoy lots of sales!
We also like to advise our clients to create a blog post about a socially relevant area so they can develop the skill set to being a contributor to the issues facing our nation. These are the topics the media is interested in booking. Self-published authors, print on demand authors, indie authors can all get their message heard via the Annie Jennings PR strategy. We are not concerned with who published your book. We are more interested in what you have to say to the world!
Everyone shoud have a social media presence, a Facebook page for the book, Twitter, Instagram and authors should optimize the benefits of these social media venues. Your website should have a book page along with a summary fo the book, perhaps offer a discounted book or a free ebook for singing up for your daily emails that contain tips. A lot of authors offer a free chapter of their book when visitors sign up for their email lists. If you are self publising be sure to evaluate the differences, benefits and perks of the various publishers. Here are some to review: Kobo, Self-Publishing, Reedsy,IngramSpark, Lulu, Apple Books, Barnes and Noble Press, KDP Select, Amazon Kindle, Audible, Outskirts Self Publishing,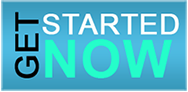 Book Promotion On TV Shows
Appearing as a guest author on a TV talk show is excellent for exposure, name and title recognition plus the TV show usually offers a visual of your book's cover and the title adding power to your marketing promotion. The TV show usually introduces you as the author and mentions your area of expertise. Although your appearance on the show will not be all about your book, the host will usually mention your book's name in your introduction and perhaps show the cover as well.
Visuals work well on TV so be sure to have a high quality graphic of your cover available to send over the the producer. Sometimes the host will display the book on the set as well so be sure to bring several copies to the studio. The local shows are book friendly and the host may ask you to talk about your work as well so prepare a few sentences about your subject matter, your topic and the benefits to the reader. Also mention where your book can be purchased as well as if it is available online. When you refer to your new title in conversation, use your book's name rather than referring to your book as "my book" – mention the title instead.
But TV shows are not easy to book. The producer must book the best guest for the show. So that leads to the question on how you become not just one of the choices but the choice for them to select as a guest. Well, if your book promotion strategy has been in play for a awhile you have some assets to leverage. The TV shows want to see a hefty media bio loaded with name brand media that has value in the media world. They want to see a demo reel – a collection of your appearances on the air showcasing you at your best. And this makes perfect sense. Why would anyone want to book someone with no or little experience? It is just too risky for their job and that job is to book the best guests and segments for the show with top quality authors who are ready to handle the pressure of being on TV.
Getting Booked On TV Shows – Be Sure To Get Media Training.
In addition to offering unlimited media training for the famous Annie Jennings PR radio talk show campaign, Annie offers Skype media training to support your TV show media bookings. It is important to have a terrific demo reel that you can use for other media placements and marketing support so this is why you first appearance matters as it sets the stage for more media. Remember, many TV shows will ask for your demo reel or a link to a previous media appearance so you should make your first appearance as perfect as you can.
Annie's PR team works with you until you are confident, fabulous and prepared for the show. You will learn the nuances important to success such as when to call the host by their name, when to mention the name of your book, when to stop talking and throw the interview back to the host, read the host's verbal cues and body language, what to say after they introduce you and how to close your interview and much more include what to wear and not wear on the show.
Annie's PR Team Prepares You Each & Every Step For Success
Annie's author preparation program leaves no stone unturned. Authors are supported, guided and mentored every step of the way from message identification to message communication on top ranked, influence media outlets that can make a difference in their pursuit of success
For your demo reel, if you need one be sure to work with a PR professional on creating your demo reel as they will know what the media is looking for right away and help you prioritize your powerful media moments to work to your advantage. Annie has a media creative department that creates demo reels, promotional videos and fast-action websites.
Rule of thumb – work with Annie and get your skype media training for TV (but you also get unlimited media training for her radio talk show campaigns as well). Use your assets fully. Learn how to accept the help of others. You want to be fabulous and successful and that's what Annie wants for you too. Come on, let's go get success for you!
Five Powerful Ways To Kick Up Your Book Promotion
There are so many way to promote a book these days that many authors like to ask us 'what are the five most powerful ways to promote by book' that I can accomplish without a lot of stress? So here the are, the five ways to jump start your publicity without a lot of stress.
1) Prepare your publicity materials so you have them in advance. Get a jpeg of yourself and your book cover.
2) Start letting your social community know about your book by posting meaning topic rich commentary and tips so they start to get to know you better. Be sure to include the photo of your book in your post, again to get everyone familiar with your book title.
3) Update your website or analyze your site to be sure that your visitors can find out all about your new book. Include a summary of your book, the table of contents and the promise of your book to the reader.
4) Create your short, medium and long bio that reflects your accomplishments
5 Now, you are ready to sign up for your big show, big city radio talk show campaign only offered through Annie Jennings PR. You are booking on the high powered, high listenership shows that broadcast to the high population cities in the USA. There are only about 350 markets identified by Arbitron and we book only in the top markets and we don't book you on college shows, internet shows, shows in the middle of nowhere or the middle of the night. This is the most powerful radio campaign your money can buy AND IT COME WITH UNLIMITED MEDIA TRAINING AND A PERFORMANCE GUARANTEE.
What's In It For The Reader?
Also, a good author publicity tip is to understand the benefits to the reader, that is, what's in it for them. There is a fine line in an interview between a good conversation and too much promotion. If that fine line is crossed, the audience can get that creepy advertising feeling and move away from a forming a good impression of you.
Here is a good rule of thumb. You can mention your book's title once in the interview and again at the end of the interview especially if the host asks you to tell the audience more. This happens especially on the local TV shows so be ready for it. This is your chance to for promotion with the host leading the way.
Online Media Publicity Is Powerful For Book Publicity
Media placements in online media outlets has become a powerful way for you to sell books. Since online media is so popular with more readers able to access the major sites easily, your article might be the one they visit and share with their community offering you tremendous social media exposure. An added and significant development is that the high ranking online media outlet most likely will link back to your website positively impacting your online reputation.
As technology advances more people are using the online versions of their favorite print magazine and newspapers and the visitors on these online media outlets is substantial, with tremendous numbers of page views. The idea is to go where your market is. If they are online, be sure to have a presence in online media.
Again, working with a publicist who has the contacts within the organization to get you booked will make it a lot easier on you. Get your media assets, leverage them and achieve success. There is a fast way and a slow way to excel. The fast track is to work with a publicist with a proven history of booking the outlets you want, the slow track is to try to book yourself.
Book Promotion Using Major Print Media Placements
A quote from you in a major magazine or newspaper goes a long way to building credibility. The media outlet will usually include your name, your book's name and perhaps the name of your company. Plus, the article copy will look great on your website's media page as well as the logo. Annie Jennings PR recommends showcasing all of your media placements on your website. If you got it, flaunt it!
At the end of the day, the more diversified media you can obtain the better off you will be in many ways – from credibility to influence to prestige. It is not easy to get booked, that's for sure, as there are so many authors all trying for the same outcomes. Be prepared to work hard, unless of course, you work with a publicity firm with a proven track record of booking in the media outlets where you would like to have a presence.
As a successful PR firm, we recommend authors beginning their publicity efforts by getting booked on radio talk shows then moving up the ladder to print and online. Next, comes local TV shows, then regional and if you are good fit for the national shows that can be your next level. Just never pitch unprepared. Have your tools ready such as your bio, professional photo, demo reel, book cover and a press release that tells the media more about your book. Don't forget to review the quality of your website and how well received it will be for the producers or journalists who visit your site, as they will do. Website design has improved significantly over the years and a dated site can make a negative impression. If you are going after media, updating your website is a must have and a must do. Yes, it's a lot and not easy. But required. Have all your ducks in a row as it's worth it to get the booking rather than be told no after all that pitching. Make it easy for the media to say YES to you by being prepared and ready to go.
Annie Jennings PR offers unlimited media training and guidance to our clients so they feel confident and prepared for their media opportunities. We want you to be successful and do everything we can to make it so for you. Why go it alone when there is a top-notch PR firm ready to help you every step of the way? Annie's radio talk show campaign is a guaranteed deliverable of bookings on the major shows in the top cities. Professional publicists stand by to help you every step of the way and the unlimited media training is a tremendous perk that's not offered by other firms.
Annie Jennings PR is often referred to as the #1 radio talk show booking firm in the industry. We know why you are good, what shows would be interested in booking you and how to prepare you to be a great guest thereby protecting your brand and keep our brand strong. When the media books an Annie Jennings PR guest they know they are getting a top quality guest who understands what is expected of them, is prepared and ready to be a great guest that's good the for show and the audience.
Get Booked On Major Radio Talk Show In The Big Cities
Annie Jennings PR offers the #1 radio talk show campaign in the industry placing authors, experts and speakers on the major radio shows in the top markets in the country. The campaign includes unlimited media training, a performance guarantee, a news division to keep your message socially relevant and professional staff with over 15 years of experience working with the radio shows. In 1997, Annie's firm decided to specialize in booking radio talk shows for authors in the big markets. Since then the campaign has become known as the best radio talk show campaign in the industry and reaches as many people as possible given the high quality of the bookings.
The radio talk show campaign only books the big radio shows (5,000 – 50,000 watt shows) in the major markets and top cities, regional and nationally syndicated radio talk shows and networks. The campaign does NOT include media bookings or placements on internet talk, college radio or shows in the middle of nowhere or in the middle of the night. The campaign does not include shows that are outside of the market and no low listenership radio shows. You only get the best shows in the best markets that have a profile that accepts your topic.
Authors Ask What's The Best Way To Get Book Promotion
The best way to get a high quality publicity campaign is to first know what you would like to accomplish in terms of how your campaign can help you other ways, such as branding building, national exposure, building up a strong brand and becoming a source of trusted information. With so many books on the market, readers want to be sure they are getting top of the line information from a trusted source. The Annie Jennings PR publicity campaigns allow for numerous deliverables. Being seen and heard on the high powered and respected media up levels your own reputation, credibility and influence.
Our clients seek us out not only for our #1 radio talk show campaigns that includes unlimited media training and a performance guarantee but for the collateral power that they receive for their overall growth strategy. A PR firm that understands that it's not all about book sales because in this market the competition for sales is intense. A good PR firm understands how to build up their authors to their highest potential in their area of expertise using the highest quality media the will accept the clients credentials, area of expertise and social relevance.
At Annie Jennings PR, our publicity team includes professional who have worked successfully in the PR industry for over 10 to 15 to 20 years. That's experience and most of all, that's relationships that were built to withstand the test of time.
Pay For Placement Publicity For Optimization
At our firm, we offer a unique publicity model for TV, print and online media. This program is called pay for performance or it's also known as pay for placement publicity. This strategy allows for the client and their publicist to carefully strategize and target the exact media that will bring to the client the results they would like to see in creating their brand, building media assets and attracting national attention.
Success Starts With Annie Jennings PR