Welcome to the Annie Jennings PR Real Publicity Stories of Success Podcast Series. Annie Jennings is the creator of the most powerful radio talk show campaign in the country where you are booked on high-impact radio shows in top markets, with a guaranteed deliverable and unlimited media training with a professional talk show host and news anchor.
PERFORMANCE PUBLICITY: #AnnieJenningsPR also offers her famous performance media publicity campaign for local, regional, and national TV, print, and online media.
In this podcast, we are talking with Economist and Award-winning Author, Mark Grimaldi. Mark was heard on over 600 radio stations during his first radio talk show campaign with Annie Jennings PR.
HIGH IMPACT, HIGH LISTENERSHIP #RADIOSHOW BOOKINGS: The radio shows booked for Mark's publicity plan included major markets such as New York, Chicago, Boston, Houston, San Diego, just to name a few! Big media brands such as Westwood One, 1010 WINS New York, WGN Chicago, iHeart Media, and FOX, featured interviews with Mark as an economic expert.
Now he has a new book, Retire Smart II: The Gig Economy Edition. Mark is back with #AnnieJenningsPR for his radio publicity and we asked him to tell us his story of working with Annie and her promotional publicity bookers.
Mark Grimaldi
Mark,

you're back for another #radiocampaign with us for your new book

– why?
Besides book sales, what else did you feel was so successful about the work Annie Jennings PR did for you?
Would you say that investing in radio publicity was money well spent?
What was it like working with the publicity team?
Did the media training – which is included with your radio campaign – help you feel prepared and confident?
Why did you choose Annie for your book marketing in the first place? What was your initial impression?

If someone is thinking of working with Annie, what would you tell them?
Mark tells us his publicity success story here: "Why did I come back? Here's why. When you find something good you stay with it.
When I launched Retire Smart the first time, we really wanted to do some radio interviews. We did some research and came across Annie Jennings's site and were blown away by the detail – just how she presented her services.
We are in upstate New York, but we needed to get out a national message and we thought Annie Jennings PR would be perfect for doing that for us.
We had a couple of interviews where we would give out our code and our website. We would hang up from the radio interview after the interview and just see the book's sales happening. We were just counting them on our computer.
Boom! Boom! Boom! We were amazed!
I have to give Annie Jennings PR a lot of credit because without them and without their sales power, I don't think the new book would be coming out. As you mentioned I have a new booking coming out that Annie is working for us. It's called Retire Smart 2: The Gig Economy Edition. Without Annie, I don't know if we would be able to do that.
One of the first things we knew when deciding to publish this second book was realizing that we needed to give Annie a call."
"The success of the first book propelled the next book into existence. Radio shows are media assets that you can use to your advantage.
I had a great return on my investment (ROI).  But let me back up just a second because there's more to it than just getting great sales.
With Annie Jennings's team, everything was just done professionally.
Working with Annie Jennings PR's team was a pleasure. My staff would always comment to me, "Mark, we have a radio spot coming up with Annie Jennings". We would always get excited about it. Because we knew it would be on time, it would be professional and we would be presented in the best possible light."
"Yes, the sales of the book were great and it was such as easy process to work with you folks. That's why we said with the second book, we gotta go back and work with Annie Jennings".
Working with Annie Jennings PR was money well spent. It was a great investment. We are excited about getting the second book launched with Annie."
The media training that Annie Jennings gave me and my staff to prepare for the interviews.  They taught us the do's, and don'ts. We took notes, we reviewed the notes and they were extremely helpful.
Some of these interviews are live with thousands of actual real live listeners. If you are not prepped to go on live radio you could say something that could come back to haunt you. We took the media training seriously and it was extremely valuable. It helped with our presentation. We were very happy.
Annie adds, "We only book the major radio shows in the top markets plus the Syndicated Shows that broadcast to numerous cities across the nation. This allows for maximum expansion of our client's message. Our recent author's report generated by a media monitoring firm tells us he was heard by over 399,000 real live radio listeners and hundreds of thousands more as he was booked on four Nationally Syndicated Radio Shows. Each show in the syndicate has its own number of listeners and offers tremendous outreach to our clients."
Don't hesitate!
Trust the advice that Annie Jennings gives you, the company gives you.
Every piece of advice Annie gave us was excellent.
We had an idea of what it would be like to work with a company like Annie Jennings. It was better than we thought. Every piece of advice along the way were things we never even thought of ourselves.
(Annie adds, "remember we have tremendous experience. We know what works and what does not. Each publicist with our firm each has over 20 years of experience with our firm alone. They enjoy deep, respected relationships with the media. We learned a long time ago how to get bookings for our clients and serve the needs of the media outlet at the same time.')
When you go on the Annie Jennings PR website and you look at everything . . .
Annie Jennings PR is one of the few companies that we have ever dealt with and I mean this sincerely, where they over-delivered on every promise. The promises were pretty good too and yet they over-delivered on every promise. The proof is in the pudding. We are back for more!
Learn more about Mark Grimaldi and his latest book, Retire Smart II: The Gig Economy Edition at www.RetireSmartBook.com
This podcast is presented by Annie Jennings of the National Publicity Firm, Annie Jennings PR. For more information on how you too can experience national media success and those guaranteed deliverables, visit Annie Jennings PR. www.anniejenningspr.com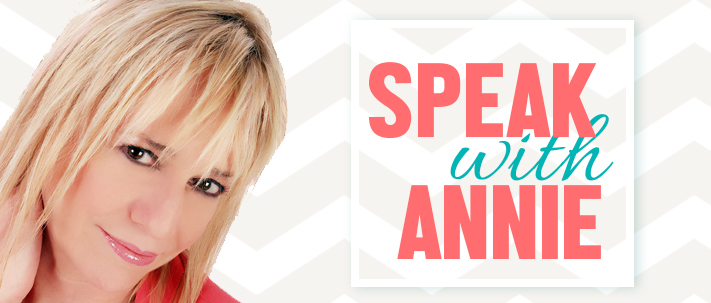 Annie Jennings PR Public Relations firm helps share your message authentically with the world. Clients love the media Annie books for them as it helps them build a bigger and more influential brand. Publicity helps create credibility, influence, and trust. Actively engaging in media placements suggests that you are successful and your business is thriving. This makes sense because if you were not thriving, why would you be out in the world sharing your message?
Media leads to respect for your company.  This can lead to lucrative opportunities such as attracting more clients, more books sales, more consulting, and just more of everything.
Annie's publicity, marketing, and branding team land media opportunities for clients that help them further their careers.
Annie's PR firm is held in high regard by the media for its professionalism.  In fact, some media outlets go out of their way to tell us they wished more PR firms would pitch and book like Annie Jennings PR. Now that's a compliment!
IT'S FUN! All radio talk show campaigns are guaranteed deliverables w FREE UNLIMITED MEDIA TRAINING. Be heard by 399,000+ real people & a couple hundred thousand more (by being a guest on Nationally Syndicated shows). Interested? Tell me!