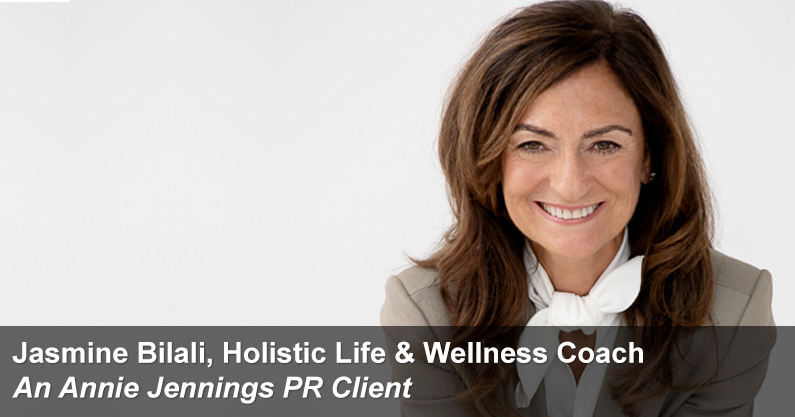 Welcome to the Annie Jennings PR Real Publicity Stories of Success Podcast Series. Annie Jennings is the creator of the most powerful radio talk show campaign in the country where you are booked on high-impact, high-listenership radio shows in top markets, with a guaranteed deliverable. The radio campaign offers unlimited media training with an award-winning former news producer and booker with 25 years of experience. Annie Jennings PR also offers her famous performance media publicity campaign for local, regional and national TV, print and online media.
Publicity Story:"Annie Jennings PR could NOT be surpassed by any other PR firm."
Today we're talking with Certified Holistic Life & Wellness Coach, Jasmine Bilali. During her campaign with Annie Jennings PR, Jasmine was heard on more than 150 stations, including THREE National Shows reaching coast to coast, plus top stations in major markets such as San Diego, St Louis and Cincinnati. She can now leverage big media brands in her marketing outreach such as SiriusXM, iHeart Media, Radio America and The Jim Brickman Show!
Tell us about the unlimited media training that is included in your radio campaign – did you feel prepared and confident?
What is it like working with the Annie Jennings PR publicity team? Do you feel as if you have been taken care of every step of the way?
Are you leveraging your new media assets? How have they provided you with buzz and credibility?
Why did you choose Annie? What was your initial impression of her when you first spoke?
Were your professional and publicity expectations met?
If someone is thinking of working with Annie for their publicity, what would you tell them?
Working with Annie Jennings PR was a pleasant surprise and a breath of fresh air. The firm gave me opportunity to showcase my expertise nationally and validate my positioning as an expert far faster than I could have done on my own. They have access to the top stations in major markets. There was also an ease about working with Annie and her booking team that I was impressed by.
I was nervous about the idea about going live on the air for the first time.  I had never had any experience with radio or being on the stage. I was one of these kids who shied away from drama club and broadcasting or anything  along those lines.
Annie and the team assured me I would be prepared, confident and media savvy by the time I was ready to go live. And I was. I felt confident.
Jason, Annie's unlimited media trainer for the radio campaign, was patient and gave great feedback.  Afterwards he tuned into my shows. What was great about working with media trainer Jason was that he was easily accessible to me. I found the media training to be invaluable.
Annie says, "the unlimited media training that our firm offers with our radio talk show campaigns is designed to bring out the best in each author or expert. They can then have professional interview skills that make them sound like a million bucks in the radio interviews."
Jasmine continues, "the media training gave me an extra edge of confidence that made me feel really good".
The team exceeded my expectations. I could not believe how easy they make everything for their authors.
Annie says, "there is much developmental work that goes on behind the scenes on behalf of our clients. However, they don't see or experience the background work we do for them. To them, it's just nice, easy and relaxed. As it should be!"
Annie was one of the three publicists that were referred. As soon as I talked with her I knew she was the one for me. She completely and instinctually understood who I was and what my passions were.
It was like talking to a lifelong friend and trusted partner. I felt this with the entire team.
Working with Annie and her publicity team was more of a partnership and that was not what I expected. But that made me so much more comfortable, calmer and relaxed.
I am adding the shows and logos to my website and on my media page. I am also using them to support marketing myself. They have already been invaluable in terms of validating the expertise that I have. These bookings are in top markets and nationally broadcast programs. I found that clients recognized that.
Annie says, "we book our clients on the strongest, most powerful radio talk shows that have a profile that matches their messaging in the top cities and on nationally syndicated programming. This approach reflects our dedication to their success and helps them acquire impressive and influential media assets to assist them with their growth and development in their businesses."
Actually this is an easy one for me. I have already referred someone. I told him he must work with Annie Jennings PR. There is no need to look elsewhere. They have access to major networks and there was an ease in working together that I do not feel could be surpassed by any other firm.
Learn more about Jasmine Bilali online at www.JasmineBilali.com
You can learn more about working with Annie Jennings PR by clicking on the box below to speak with our firm. You can tell us all about your book, your goals and your growth and development strategy for your business. Together we can decide what is the best publicity strategy for you. Talk soon!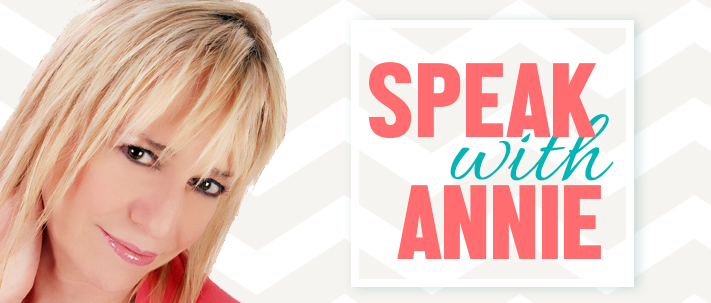 This podcast is presented by Annie Jennings of the National Publicity Firm, Annie Jennings PR. For more information on how you too can experience national media success and those guaranteed deliverables, visit www.anniejenningspr.com
Publicity resources of interest to authors:
https://www.facebook.com/facebookmedia/solutions/instagram-live
https://www.bowker.com/news/2019/Self-Publishing-Grew-40-Percent-in-2018-New-Report–Reveals.html
Annie Jennings has presented at prestigious organizations, colleges and universities including Harvard, NYU, ASJA (American Society of Journalists & Authors), NAWBO (National Association of Women Business Owners), NAPFA (The National Association of Personal Financial Advisors) and more.
Annie Jennings, CEO of Annie Jennings PR firm has appeared as the publicity expert and news commentator in major media including Entrepreneur Magazine, FAST COMPANY, TheStreet.com, Inc., Yahoo! and more. Annie has provided the publicity industry with a vast amount of new, exciting and forward-moving PR knowledge and advice.  She has presented on hundreds of teleseminars, webinars and podcasts.
Annie Jennings PR offers a Top 35 city or Top 45 city Radio Campaign that is considered the best in the industry. Your radio campaign includes unlimited media training with an award-winning former radio booker and news producer along with a performance guarantee. The radio campaigns include bookings on major radio shows in major markets. The unlimited media training is especially valuable for radio guests, and allows authors to learn the 'great guest' skill set that allows them to be prepared, savvy and confident on the air.
Annie Jennings PR also offers their famous Performance Publicity program for TV bookings (with free Skype media training) and major online media placements. This popular PR program allows the author or expert to select a publicity strategy that serves their business interests from branding to marketing to creating national expert status.
#BookPromotion #BookMarketing #Branding #BestPRFirmForMarketing #TopMarketRadioCampaign #AnnieJenningsPR.com