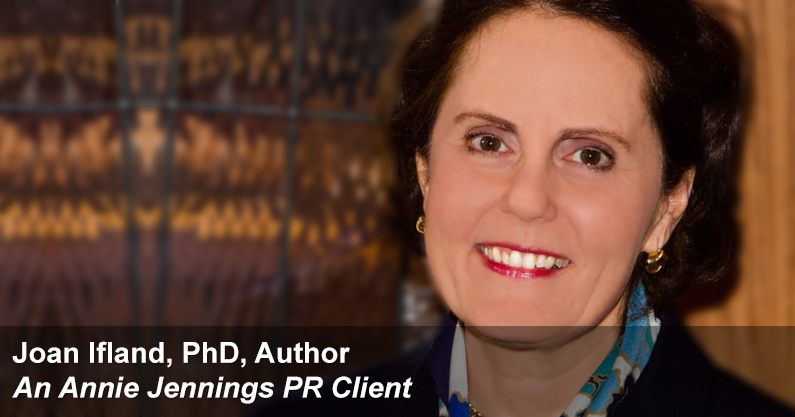 Welcome to the Annie Jennings PR Real Book Promotion & Publicity Stories of Success Podcast Series.
Radio Talk Show Campaigns For Author Expert Book Promotion PR:
Annie Jennings is the creator of the most powerful radio talk show campaign in the country where you are booked on high-impact, high-listenership radio stations in top markets as well as the the regional and nationally syndicated programs.
Performance-based PR Publicity Programs:
Annie Jennings PR also offers a performance-based publicity program for other media including Local, Regional and National TV, as well as Print and Online Media. This program offers a performance guarantee and clients only pay our publicity fee for secured media deliverables. Clients LOVE THIS!
Listen Here
Publicity Real Story: "I Don't Think Annie Has Any Competition. Great Prices. Loads Of Perks"
In this book promotion and publicity podcast, we share another real story of success to give listeners an inside look into what it's like to work with Annie Jennings PR.
After an 18 radio show contract Joan was heard on
over 1,000 stations

across the USA!

In this podcast, we are talking with Dr. Joan Ifland, Food Addiction Expert and author of 'Processed Food Addiction: Foundations, Assessment, and Recovery'. During her national radio talk show interview campaign, Dr. Joan was heard on over 1,000 stations in some of the top markets in the country including New York, Los Angeles, Chicago, Boston, Philadelphia, Denver, San Diego and many others, although she signed up with our firm for only 18 radio interviews. Joan's campaign included networks such as NPR, K-LOVE, FOX News Radio, CBS Radio, iHeart Media and SiriusXM. These are all major, respected media brand names that Dr. Joan can now leverage in her marketing outreach and turn into additional major opportunities.

We asked Joan Ifland to share her experience with our PR firm and this is what she said.
PR Question: For book promotion optimal power, what goes into choosing a publicist? How does the trust factor play in your decision?
Well, trust is everything. In my experience, there are lots of inept PR people out there. I go with Annie Jennings PR because I know exactly what I will get. Annie Jennings delivers on her commitment. I know if I spend a dollar on book promotion and publicity with Annie, I will get a very specific return. Annie offers a performance guarantee. I have never heard of a PR firm that will guarantee their offer. With other PR firms you can come away with nothing for your money invested, or with a fraction of what media was promised.
Annie Jennings PR is a top publicity firm for author, speaker and expert book promotion and marketing.
When Annie Jennings says they are going to give you x number of radio shows in big markets at prime times, that is exactly what you are going to get and that certainty is crucial for authors and their desire to optimize exposure.
PR Question: Regarding your book promotion and publicity, did you feel Annie understood your goals and message?
Annie is a very impressive person. But the thing about Annie is that she also has heart. She has passion. I am doing groundbreaking work in my field in how and why people choose foods. Annie shares my passion. I feel that she would not take on a client that was not doing good out in the world.
I feel very comfortable with the Annie Jennings PR company. The whole orientation with the Annie Jennings company is right.
A few years ago, I did my first book with Annie and I have just known all the years since that I would go back to her firm because she did such a good job. She delivered exactly what she said she would do and lots more.
PR Question: What was it like working with our radio division and our media trainer for your book promotion campaign?
What I really liked, among many things, about the way you handled the radio campaign was the professionalism. Your entire PR team is focused on success. Annie's publicists are focused on delivering high quality radio interviews that surpass what a client would expect, including the number of bookings. Annie wants people to get their message out. Annie wants to help people and it shows in all they do.
Annie's book promotion radio campaigns include free unlimited media training with an award-winning pro.
The fact that you provided me with a complimentary unlimited media radio talk show coaching with a professional, I really appreciated that.  I really felt that it helped me get my message organized. It helped me get the tone of my voice organized. To have that kind of coaching so I could be understood and on point was greatly appreciated.  Jason (an award-winning media trainer with over 25 years of experience in the radio industry) was really fun to work with and he knew exactly what to tell me and how to help me excel in each radio interview.
I signed up for radio with Annie because I wanted to get my message out in a big way. I wanted to be extremely effective and to have that kind of free unlimited coaching so that I could be on point was very helpful.
Annie's book promotion PR radio team offers tremendous support and detail for each show.
The other thing I really appreciated was the level of detail about each engagement – about each broadcast. I had plenty of advance notice, I had the details. I had the names of the people I was talking with . . . and I know this sounds like a small thing, but the times of the interviews were given to me in my time zone so I would not have to flounder around, wonder whether I should be calling in, what the phone number was – none of that stressful stuff that I have experienced with people who were just not as professional.
PR Question: A lot of authors love the publicity support we provide every step of the way – did you feel the same?
I nailed every one of my interviews. When I was on the air talking with the radio show host I was ready. I felt prepared and safe. I was relaxed. It was really fun and easy.
What would you say to an author, expert or speaker thinking of working with Annie for their marketing and promotion?
I would say that this industry, the public relations industry, is full of people who just do not know they are doing. I have no idea why anyone would go anywhere else other than Annie Jennings PR.
Honestly, I would not spend a penny with anyone else because I have no idea what they are capable of doing, what they are willing to do, what they might do. I don't want to run down the industry, but it's full of people who talk, talk, talk . . . They just want to sell you on their programs. And then they don't deliver. But they can't deliver. They may want to deliver, but they are just not capable.
This is not a trivial amount of money. This is thousands of dollars. It has to work. For me, it has to work. I have to reach the people. I have the reach the people who are suffering from overeating.
I don't want to take chance with anyone else. I don't want to take a chance. I don't need to take a chance with anyone else. Annie has reduced my risk to ZERO. With Annie Jennings there is no risk.
The thing that is really different about Annie Jennings is that they have the relationship with the shows. They are not going to be struggling to book the shows. They have the capability to book the shows because of that. Other firms don't have those relationships.
I don't even think about going anywhere else. I am not in the market for a PR company. I have Annie Jennings PR. They do what they say they are going to do.
I have never been asked to spend more money beyond what the contract said. It's secure. I know how much time I am going to spend. I know how much money I am going to spend. It's just a wonderful experience.
There is no stress with Annie. There is no 'wondering' about what I was going to get like with the others. There is no wondering if they want to perform. There no wondering if they are going to take my money and disappear.
It's risk free. All of the uncertainly is just taken out of the experience.
It's just fun. Radio is fun.
And one more thing, you booked me on the appropriate radio shows. Every one of the shows had a host that was prepared, who was knowledgeable. I got the best questions I have gotten in years. They were great radio hosts. They understood the importance of what I was sharing.
(Annie notes here that her professional team of publicists create socially relevant segment ideas along with the  most forward-moving questions we are sure the shows and audience will love).
So I think that's another element. Annie Jennings PR just did not give me the 18 radio shows that I signed up for – they gave me 18 great radio shows with great hosts. The hosts were prepared, interested and engaged in my messaging.
The radio campaign keeps working for you even after it is over. Here is what happened: Joan says that a "really big TV show started to consider me to appear, and I asked them how they chose me. They told me that they looked at me in great detail and noticed that I had a very strong media record from the work I did with Annie Jennings PR. That increased their comfort level and decided that I could do a good job for them. It's a really big show. I can't talk about it until it is about to be aired. My media record was the biggest factor in the show choosing me for this major opportunity."
Unless you have a big impressive media record you cannot expert to have the credibility to keep moving up.
For a first time author or one who needs to get media attention for their cause this is definitely the way to go. I would like to say it's a great starter program but it's also good for established authors. When my second book came out in 2018, I knew exactly who to go back to for PR.
One of the best things about the media package that I used, in terms of PR expense, is that it was incredibility priced. A well-priced and reliable product in the field of public relations . . . well, I don't think Annie Jennings PR has any competition in that area.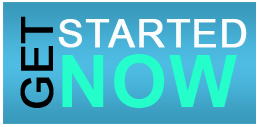 Learn more about Dr. Joan Ifland on her website https://www.FoodAddictionReset.com. Food Addiction Education Facebook Group – https://www.facebook.com/groups/1806154526275515/
Dr. Joan Ifland PhD, MBA, author of "Processed Food Addiction: Foundations, Assessment, and Recovery", has been an innovator in the field of food addiction and recovery for nearly 20 years. Dr. Ifland earned her MBA from Stanford University and her PhD from Union Institute.
This podcast is presented by Annie Jennings, of the National Publicity Firm, Annie Jennings PR. For more information on how you too can experience National Media success and guaranteed deliverables, please visit #1 book promotion and radio campaign book firm https://www.anniejenningspr.com.
Annie Jennings is a sought after national publicity speaker who has spoken at numerous prestigious organizations and universities including Harvard, NYU, ASJA (American Society of Journalists & Authors), NAWBO (National Association of Women Business Owners), NAPFA (The National Association of Personal Financial Advisors) and  more.
Annie Jennings has appeared as the publicity expert in major media including Entrepreneur Magazine, FAST COMPANY, TheStreet.com, Inc., Yahoo! and more. Annie has provided the publicity industry with a vast amount of PR knowledge and advice via offering over 500 teleseminars, webinars and podcasts.
Annie Jennings PR provides authors with a Top Market Radio Campaign that includes a performance guarantee, bookings on major radio shows in major markets along with unlimited media training to learn the skill set that allows the author to be prepared, savvy and confident on the air. Annie Jennings PR also offers their famous pay for performance publicity program for TV (with free Skype media training), major print and prestigious online media that allows the author to select a publicity strategy that is just right for them and moves their business model forward. For more details please contact https://www.anniejenningspr.com to set up a time to speak with Annie Jennings.
Get book promotion, book promotion services and learn how to promote your book with top publicist Annie Jennings PR.