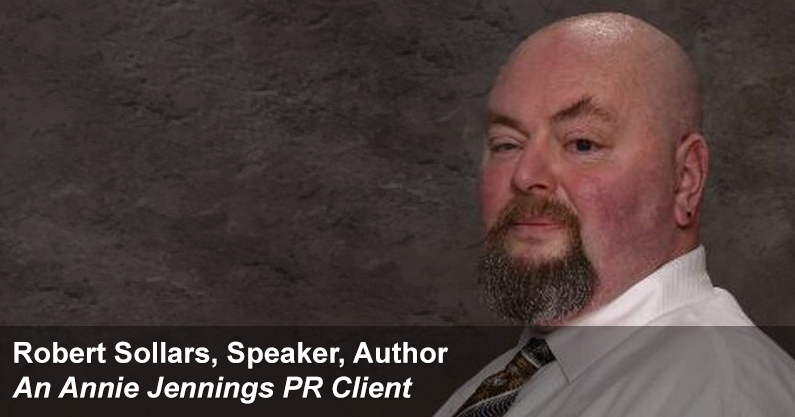 Publicity Real Client Stories – Authors, Experts & Speakers Tell You About Their Public Relations Campaigns With Annie Jennings PR.
Welcome to the Annie Jennings PR Real Stories of Success Podcast Series. Annie Jennings is the creator of the most powerful radio talk show campaign in the country where you are booked on high-impact, high-listenership radio shows in top cities and markets.  The radio campaign also includes bookings on nationally syndicated radio shows allowing for impressive exposure. Annie Jennings PR firm also books authors, experts and speakers on local, regional and national television, print and online media. Clients love that Annie offers a performance guarantee with NO monthly retainers.
Publicity podcast real story of success guest
Robert D. Sollars is a Workplace & School Violence Prevention Consultant and author of several books, including Murder In The Classroom: A Practical Guide for Prevention. In just a short time, Robert has been heard on over 580 stations across the country! Major cities such as San Francisco, Miami, Detroit, San Diego, Philadelphia, Denver and many more, have been blanketed with his message. National exposure for his book has reached coast to coast and he can now leverage these big media brands in future marketing efforts, giving him a competitive edge.
Listen Here:
Publicity Real Story: "With Annie, There's No High-Pressure Sales Pitch, Just Guarantees!"
What goes into hiring the best publicist? Why did you choose Annie Jennings' PR firm to help you with publicity?
To be honest, Annie's website, emails and the way she words things just made her seem, well, the best way to put it is, Annie is genuine . . . real. There was no high pressure big sales pitch stuff. Everything was matter of fact on the site and demonstrated that she wants to help you. That style of communication appeals to someone like me who likes a person to be direct.
Did you feel Annie understood your publicity goals and message?
Annie was interested in me as a person – to find out who I was, which of course, comes with being genuine.  She was genuinely interested in me. This way, she could understand me and know what she would be able to do for me. Publicity with Annie Jennings PR is like working with professionals who really care about you – it was like working with a friend. 
What was it like working with our radio publicity team and your unlimited media trainer, Jason?
Just like with Annie herself, Annie's radio division (headed by Stacy and Jason) team was warm and they were very easy to talk to, again, like talking to a friend I have known for years. Jason, being a former news producer, was extremely helpful in the media training.  He was open to what I wanted and needed.
Annie's Radio Director, Stacy, was extremely helpful. If I had a question, even as late as it was, she was available and emailed me right back.
The one thing to know about Annie Jennings PR is that they are there for the people who hire them.  There is none of this waiting for a response. They keep in contact and let you know what is going on.
What would you say to someone thinking of hiring Annie Jennings PR for their publicity?
If you want someone who is going to blow smoke then you can go with anybody. But If you want someone who is going to be real with you, Annie and her team are the ones you need to hire. The expectations they set were reasonable and accessible.
Robert also told us that his "radio campaign doubled my book sales" and says that he "just wanted to save lives and that is the most important thing. The radio campaign helped me to achieve that goal."
Note from Annie: Our insider media guest strategy includes creating expert status for our clients and presenting them to the media developed, prepared and confident so they can reach their highest potential. Once a client signs on with us, they enter into this optimal, time-tested, achievement strategy.
You can learn more about Robert D. Sollars at www.RobertDSollars.com
A 35 year veteran of the security field, Robert D. Sollars is a Workplace Violence Prevention Consultant and author of several books, including One Is Too Many, a training manual on the prevention of workplace violence and his latest, Murder In The Classroom: A Practical Guide for Prevention. Robert has made over 150 media appearances as an expert in violence prevention and personal security, including FOX TV Phoenix, Reader's Digest and more.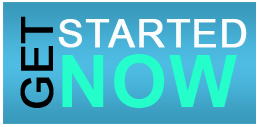 This podcast is presented by Annie Jennings, of the National Publicity Firm, Annie Jennings PR. For more information on how you too can experience National Media success and guaranteed deliverables, please visit www.anniejenningspr.com
Annie Jennings PR is a book promotion best publicist in book marketing and online book marketing. The Annie Jennings PR firm offers the #1 radio talk show campaign for book marketing. This radio campaign includes a performance guarantee of deliverables. Enjoy more real publicity stories either on this blog or through our home page.
Publicity, Book Promotion, Book Marketing, Author PR, Best PR Firm For Authors