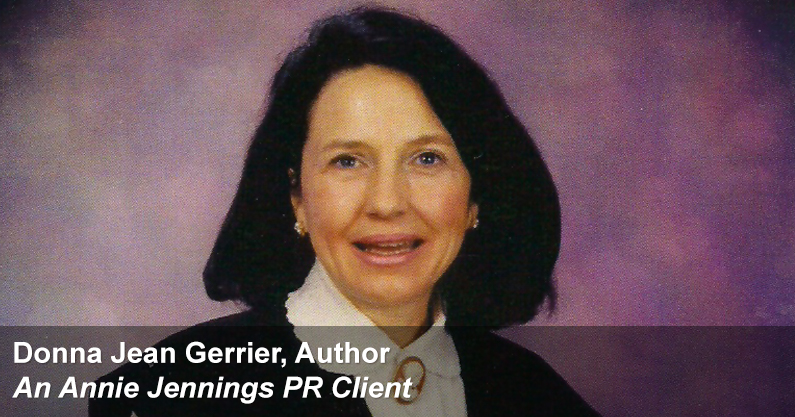 Welcome to the Annie Jennings PR Real Stories of Publicity Success Podcast Series.
Annie Jennings is the creator of the most powerful radio campaign in the country where you are booked on high impact shows in top markets as well as the National TV, Print and Online Media performance program where she offers a performance-based publicity model.
In this podcast we're talking with Donna Jean Gerrier, Caregiving Advocate & Author of Eggs on the Wall: For the Love of Family, her story of putting life on hold to become the caregiver for her parents.
During her national radio campaign, Donna Jean has been booked in major markets – Dallas, San Diego, Boston, Miami and with big media brands such as iHeart, Salem and CBS, with more to come!
Listen Here
Publicity Story:"A FRIEND SAID GO WITH ANNIE JENNINGS PR, YOU WILL NEVER REGRET IT!"
What is so special about Annie Jennings Publicity?
What goes into choosing a publicist? How does the trust factor play in your publicity decision?
I had a number of marketing people approach me and it just felt like a sales pitch. This was my first book. I didn't know how to market my book. Luckily I remained calm but wondered how I was ever going to get this book marketed.
A friend said "go with Annie Jennings, you will never regret it". She was so correct.
I knew right away I could trust Annie for my publicity
When I heard Annie's voice, and also yours Stacy as well as Jason's (media trainer), I just knew– the directness, the honesty – that you would deliver exactly what you said you would deliver. They were no games, no high pressure pitch, no sales pitch. It was the straight goods and I loved that.
The trust factor. That plays into everything. I trusted you from the minute I heard Annie's voice. She took the time to speak with me. I just knew. I just knew that I knew . . . and I was right. You are the best.
Did you feel Annie understood your publicity goals and message?
Above and beyond, I was not afraid to tell her that I wanted to give this book 150% and don't have a clue on how to market anything.
I felt safe with her. I felt safe with Stacy and Jason. She provided terrific insight and suggestions right from the minute I spoke with her. I probably spoke with her for over an hour.
It was a wonderful trusting connection that I had with her and with all of you.
Did you gain a publicity advantage by having unlimited media training?
Jason (on-staff media trainer who provides clients with unlimited media training so they are prepared, savvy and confident on the air) was superior in giving me coaching and what to say.
I did not realize that I said "ummm" in my responses and he corrected me on that but he never made me feel inferior. I never felt that from anyone on the team.
One of the statements he said to me is "remember that we are working for you. You have paid us your money. We are working for you".  Where do you find that? You will never find that. I have told everybody I know about that statement.
A lot of people love the publicity support we provide with every step
Your support was prompt, swift and I received absolutely excellent feedback every step of the way.
What would you say to others thinking of signing up with Annie for their publicity?
I would say HURRY and sign up right now and don't look any further. Because there is no one any better than Annie. There is no one that is more loving, compassionate and supportive to poise yourself for success to follow the dream you have for your book.
As far as Annie's efficiency, dedication, support and integrity . . . I am just so grateful that I have Annie on my side. Anyone signing up with Annie would say the same thing.
It is rare today to find this.
Working with Annie for my publicity is like working with family
I have been contacted by other marketing companies. When you are a  first time author it is so easy to taken in by all of this. one marketing company phone me the other day to say that I have an 8.9 out of 10 (what are they talking about ????). I realized all of this was a sales pitch. I never felt that with Annie, Stacy or Jason.
I just thought you were family wanting me to have my dreams come true.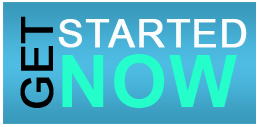 About National Publicity PR Firm, Annie Jennings PR
Annie Jennings PR provides authors with a Top Market Radio Campaign that includes a performance guarantee, bookings on major radio shows in major markets along with unlimited media training to learn the skill set that allows the author to be prepared, savvy and confident on the air. Annie Jennings PR also offers their famous pay for performance publicity program for TV (with free Skype media training), major print and prestigious online media that allows the author to select a publicity strategy that is just right for them and moves their business model forward. For more details please contact https://www.anniejenningspr.com to set up a time to speak with Annie Jennings.