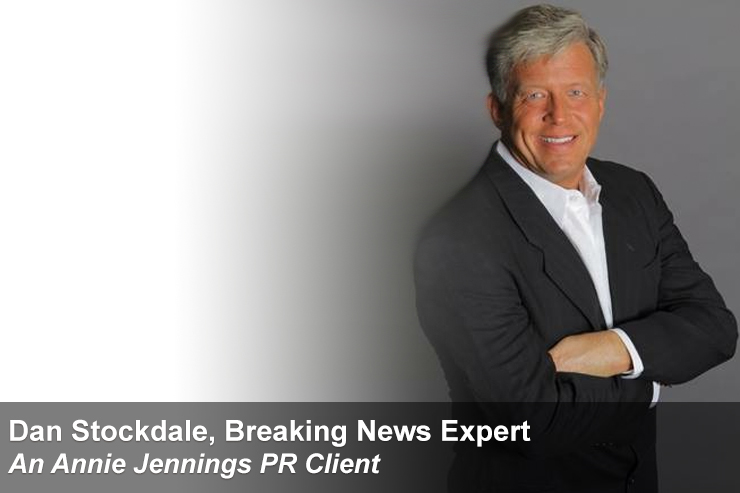 Welcome to the Annie Jennings PR Real Publicity Stories of Success Podcast Series. Annie Jennings is the creator of the most powerful radio talk show campaign in the country where you are booked on high-impact, high-listenership radio shows in top markets, with a guaranteed deliverable. The radio campaign offers unlimited media training with an award-winning former news producer and booker with 25 years of experience.
Annie Jennings PR also offers her famous performance media publicity campaign for local, regional and national TV, print and online media.
In this real story publicity podcast, we are speaking with  Licensed Healthcare Executive and Nursing Home Administrator, Dan Stockdale, who was featured by ABC News, Yahoo Finance, WebMD and more. Dan was heard coast to coast on more than 1,500 radio stations during his #1 big city national radio campaign! This included top stations in top markets such as Chicago, Philadelphia, San Francisco, Houston, Denver, Seattle, Miami, Vegas as well as SIX National radio shows.
Publicity Story: Work With Annie. It Will Be The Best Thing You Have Ever Done For Your Career
We asked Dan the following questions about working with Annie Jennings PR and below is what he said about his experience.
Are you leveraging your new media assets? Has there been increased business inquiries, website traffic or social media activity?
Why did you choose Annie? What was your initial impression?
Were your expectations met? Did you get a FAST start?
What was it like working with the publicity team? Did you feel as if you were taken care of every step of the way?
How about media training – which is included for both radio and TV? Did you feel prepared and confident?
If someone is thinking of working with Annie, what would you tell them?
Dan says: Yes, I have seen a lot of increase in website activity and one of the metrics I use is the profile views on LinkedIn as that is where I get a lot of my new business. I have seen a very large increase of 300-500 percent in profile views while doing the media campaign.
It's funny because Annie and I have been in contact for many years and I have never pulled the trigger. I have worked with other PR firms and had lackluster results. Finally, I got an email from Annie and WOW, right out of the gate it was overwhelming PR. You guys did too good of a job. Not to diss on other firms, but there were companies that I gave monthly retainers to and I got nothing and here you guys are and within 24 hours I have about 5 national bookings. You exceeded my expectations!
You were there with me from the very beginning and before my first appearance. It's been nothing but a pleasure in creating a successful campaign.
Yes, I was very prepared.  I think that was one of the nice things.
Number one, you guys provided it at no extra charge. The media training was not an upsell kind of thing. Secondly, you made sure that I was totally prepared for my first interview. We went through the basics of the interviews and then we did a mock interview. We spent about one hour going through the radio interview process and what to expect while on the shows. I felt extremely prepared for that first media appearance.
Quit thinking, start doing. Do it!
I think a lot of people are really hesitant with some publicity firms because you hear the horror stories, you know, the "I got nothing for my money" stories.
With Annie, there is nothing to be hesitant about. The Annie Jennings PR team delivers and delivers immediately. If somebody is thinking about it, just do it. It will be the best thing you ever did for your career.
To learn more about Dan Stockdale and the great work he does, please visit www.DanStockdale.com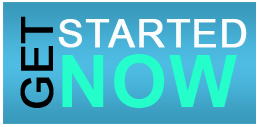 This podcast is presented by Annie Jennings of the National Publicity Firm, Annie Jennings PR. For more information on how you too can experience national media success and those guaranteed deliverables, visit
www.anniejenningspr.com
Annie Jennings PR is a top national PR firm serving authors, experts, professional speakers and business professionals who would like to empower their reputations, prestige and influence by being seen and heard in the media, commenting on socially relevant issues in our society. This helps build a powerful and current media bio that shows others that you are at the height of your career. With publicity, you are able to showcase your knowledge, credentials, experience and wisdom to a wide audience easily.
"Our clients report that their media exposure has led to more opportunities, such as consulting and speaking opportunities not to mention book deals," says national publicist, Annie Jennings. "In addition, our clients were able to share their message to tens of thousands (and more) people across America."
Radio shows are conducted via telephone making it very easy to market your book or interests to the major cities and the nationally syndicated radio shows offer tremendous broad exposure.
Be sure to speak with Annie today about how her PR firm can help you reach your goals and objectives that can add value to your business growth strategy.