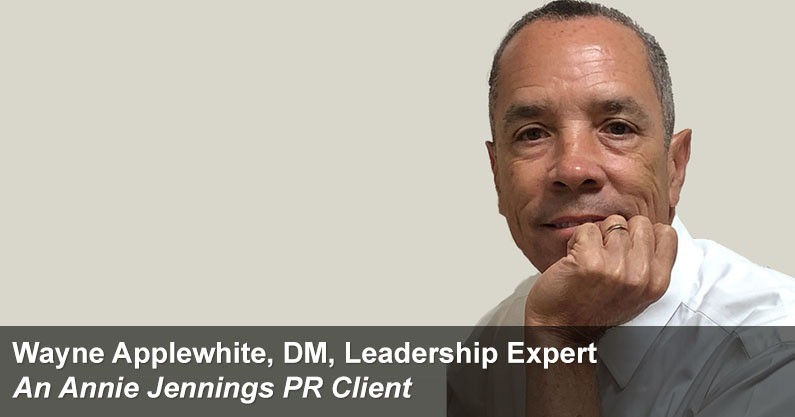 Welcome to the Annie Jennings PR Real Publicity Stories of Success Podcast Series. Annie Jennings is the creator of the most powerful radio talk show campaign in the country where you are booked on high-impact, high-listenership radio shows in top markets, with a guaranteed deliverable and unlimited media training.
Annie Jennings PR also offers her famous performance media publicity campaign for local, regional and national TV, print and online media.
In this podcast we're talking with Leadership Expert, Dr. Wayne Applewhite, who, during his top market radio campaign with Annie Jennings PR, was heard on more than 950 stations! This includes reaching audiences in major cities such as Boston, Seattle, San Diego, Pittsburgh, St. Louis and everywhere in between via FOUR National Shows, including SiriusXM Radio.
What was your favorite thing about working with Annie Jennings PR?
What is it like working with the #AnnieJenningsPR publicity team?
How about your unlimited media training – which is included in your radio campaign – did you feel prepared and confident?
Why did you choose to work with Annie Jennings PR? What was your initial impression?
If someone is thinking of working with Annie, what would you tell them?
As I searched and found you, I looked on the web and saw many different kinds of references. You have a client of someone I used to know and still know. I called him and asked if I should touch base with Annie Jennings PR. He said by all means, 100% YES.
That is one of my favorite things, but my second favorite thing is how comfortable you, Annie and Jason made me.
Working with the team was great. I was a little apprehensive not knowing how it was going to go. My session with your media trainer made me feel comfortable.
Speaking with you always was nice, neat and fun. You made me comfortable and taught me everything I need to know. You taught me how to answer difficult questions and how to segue to my message.
It was all great for me.
I was very prepared. I enjoyed the simplicity. You gave me some notes and some homework to do. I knew the answers to the questions in the homework assignment but I never thought to put it on paper because someone might be interested. But your guidelines said to do certain things and you will be fine.
Your media trainer taught me how to have a conversation and not go on too long with my answers.
I had everything I wanted to say ready to go. I did not say later "oh I wish I had said this, I should have said that." In your questionnaire, I got those out in front so when it came time to answer the questions it just popped and flowed.
Just to have that endorsement of someone who worked with Annie on your side was the tipping of the hat. I wanted to do it. I wanted to say YES. After talking to my friend. It was easy.
Wow, Annie was down to earth. She was upfront. She talked to me.
She did not have an agenda. It was not a hard sale. It was not a soft sale. It was more of a 'hey I am Annie Jennings and this who we are and what we do. This is what I can do for you, this is what I can't do for you.' It just went down the path from there. She made me feel like I wanted to be involved.
I just wanted to say YES, sign me up right there!
I would tell them to window shop. When they window shop, they will find three or four other firms that are out there. But look at what they promise. Look at what they offer.
Then come back to Annie Jennings and look at what she is offering and what she is promising.
Because she delivered. In fact, Annie Jennings delivered over the top and more from what I expected.
I signed up for 9 shows, I got 12, actually I got 13 because I got a call back.
You just said what the heck, why not. You did not charge me for the repeat interviews. That was incredible.
I mean typically, when you by a car for example, you get this, this and this and never get more.
With Annie Jennings I got more than I expected. You guys never questioned should you do it or not do it. You just did it. Annie Jennings delivers.
Working with #AnnieJennings PR, you get what you expect and get more. I got a lot more!
To learn more about Leadership Expert, Dr. Wayne Applewhite (Doctor of Management), author of You Know it's a Verb, Right? please visit www.MindSyncing.com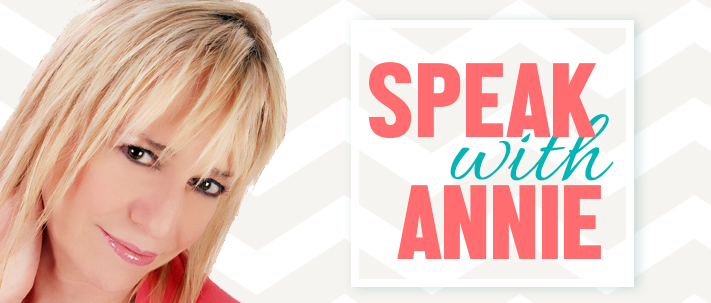 This podcast is presented by Annie Jennings of the National Publicity Firm, Annie Jennings PR. For more information on how you too can experience national media success and those guaranteed deliverables, visit
anniejenningspr.com
Annie Jennings PR is a top national publicity firm specialize in booking major radio talk show in big cites as well the regional and nationally syndicated shows.
Annie Jennings PR also offers a Performance Publicity Program for online media campaigns as well as booking on TV shows in cities across the USA.