Publicity
Did you know that publicity includes lots of ways to get your message out?
Sure you did!
Radio, TV, print and online media
#Authors can appear on radio talk shows, be active in social media, be the quoted expert in print and online media and in this case, appear as a guest on TV.
Ideal marketing strategy
An ideal #marketing and #publicity strategy brings tougher all of the various ways to promote your book. I think of book marketing as a wheel with many spokes. Each spoke represents a method of outreach. The more spokes in your marketing strategy, the stronger and more influential your outreach. Just implementing a strategy by using just one spoke of outreach limits your ability to reach those outside of that method of outreach.  The idea is to use many strategies to get your message out into the world.
For example, being a guest on TV offers meaningful exposure, adds credibility to your media bio and increases your reputation as an expert.  At our firm, we refer to the media that we bring our clients as media assets that can earn a return on investment (ROI).
Potential clients like to see media as it acts as proof
Clients taking a look at you online or on your website will look for proof of concept that you are an established, successful and talented expert. Media helps you prove that you are competent in your area of expertise and help you land new business, new opportunities and new clients.
Do you have TV shows on your media bio? Let's see if we can help you expand your publicity assets. Just click on the Get Started Now box, fill out the interest form and we will taking soon!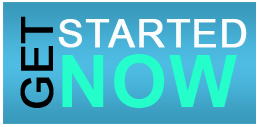 #bookpublicity #publicity #marketing #TVpublicity #AnnieJenningsPR