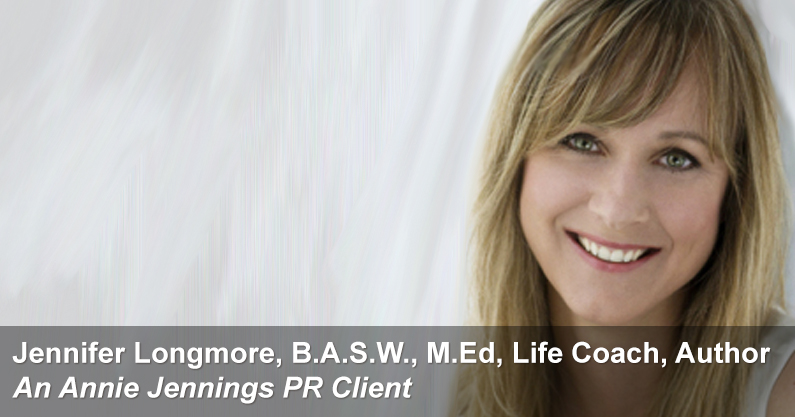 Publicity, Book Promotion, Book Marketing
Welcome to the Annie Jennings PR Publicity Podcast Real Story Series. This publicity podcast features authors, experts, speakers and clients of our national PR firm who share their book promotion and marketing PR experience with our listeners.
Today's guest is Jennifer Longmore, B.A.S.W., M.Ed, Founder of Soul Journeys, a coaching company that helps people rediscover their life's purpose. She is also author of many books, including 365 Wisdom Bombs, 88 Universal Laws and Heal Your Money Story.
Jennifer's publicity campaign: She signed up for 16 radio shows and was heard on over 1,100 radio stations.
Through Annie Jennings PR, Jennifer was booked with Forbes, ThirdAge, Breakfast TV, and Global News TV – Plus, during two rounds of radio, she was heard on over 1,100 radio talk show stations. These bookings include big media brand names such as ABC News Radio, FOX News Radio, iHeart Media, all in major cities such as Los Angeles, Houston, San Diego, Phoenix and lots more.
Listen Here
Publicity Real Story: "When You Work With Annie, Get Ready For FAST SUCCESS!"
What was the publicity impact and ROI of your media bookings with Annie Jennings PR?
Jennings Longmore tells her story about working with Annie.  She says "there's so much to say about this. Let's say that there are clients sitting on the fence about hiring me.  Then all of a sudden I have all this credible media behind me and they say "ok now I have to work with her".
Publicity helps you close more clients. Real client tells!
They decide to work with me after seeing me out in the media. Most of my clients are entrepreneurs and they struggle with visibility. When my clients see me out in the world being visible, they want to do it too. A lot of people struggle with this aspect of their growth so when they see me being more visible they say "OK she is the real deal". They decide to work with me because I am doing what I am telling them to do – go out there and be more visible.
Publicity with Annie helped me realize how valuable I am to my clients!
Getting all of this media and realizing that I am really good at what I do, makes me more confident in raising rates and pursuing other opportunities. When the hosts introduce me on a radio broadcast or on a TV show, I listen to my own intro I think "Oh my goodness who is this woman?" and then I realize "WOW, this is me!" Working with Annie has helped me show up even more in my power.
Note from Annie: "I can see a client's potential way before they realize it for themselves. The goal is to bring the client to their highest and optimal levels of success. I know why you are good, and then show you your tremendous potential using our insider growth strategies that we have developed for our clients.
People often says that Annie has "the blink factor" – she knows why you are good before you see it in yourself.
What about social media? Has your publicity helped you be more popular on the social sites?
Yes, a lot of time people will seek me out on social media after hearing or seeing me on the air. One day after I was on one of the shows there was a whole twitter chat going on about my topic – it went on all day – and they were tagging me and retweeting me. It was pretty cool.
I think a lot of people don't realize how much media can help them with bigger projects that they have on the horizon.
How did you choose Annie for your publicity?
I had an epiphany about all the other firms I spoke with about PR. I realized they might pitch that they do PR, but all they really want to do is manage your social media or get you a new photo shoot. But they don't want to get you any media placements.  They never really want to get you bookings.
I have had PR conversations in the past with other PR firms who want to start the conversation with "I can't guarantee anything for you." That is not a good feeling especially when these firms are asking for a $6,000 retainer and they are saying that they probably won't even be able to get you much and that you probably will have to wait three or four months before you get anything, if at all. That's a big investment when you really don't know what is going to happen.
Annie offered me a publicity performance guarantee. Wow!
I knew I needed to search for a new publicist and Annie's name came up. I spoke with Annie. She was amazing. Right away I knew she knew what she was talking about. It's hard to explain it.
Annie was willing to make guarantees. She really listened to me. I felt really supported.
Publicity with Annie happens fast!
As soon as we started it all happened right away. I got an email within the week saying we got you booked on all these different things. I had gotten on the PR train and the train is moving really quickly. I was really glad.
Other PR firms make a lot of promises they are not able to keep but with Annie I saw deliverables right away.
Annie and her PR team are personally invested in your publicity success
I can feel that Annie and her team care about me as person. They really want to help me get out there.  There is never a time when I don't feel a million percent supported.
Note from Annie: "Everyone you work with at Annie Jennings PR has from 10 – 15 – 20 years' experience working with my firm alone. These publicists have long term relationships with the media. Each publicist enjoys a strong personal brand with the media in addition to our highly-respected company name. Not only does the media know and trust the Annie Jennings PR name, they know each one of Annie's publicists by name."
How did Annie's free unlimited media training help you in your publicity campaign?
Jason, Annie's media trainer, was amazing in teaching me valuable segue skills. In one case, a host asked me a controversial political question that was outside the scope of the segment topic. Because I had that media training I was able to negotiate that gracefully without making the host look bad and still make myself look good at the same time.
Note from Annie: Our media trainer, Jason, is an award-winning former radio news producer and booker and has over 25 years of experience in the radio industry. Jason has worked with our firm for over 10 years. We offer unlimited media training to help our clients be great media guests and learn a skill set that will help them in all areas of their life.
What would you say to others about hiring Annie Jennings PR as their publicty firm?
I have high standards when making a referral. I would let them know about my experience and how much they are going be taken care of by Annie. With Annie, you only have a team that wants you to be successful.
I can say this about anyone who wants to work with Annie  "if you want to do this you have to be ready because it is going to happen quickly!"
You can learn more about Jennifer Longmore at www.SoulJourneys.ca
Want to work with one of the top publicists for authors, experts and speakers? Just let us know by clicking on the Get Started Now box below and soon you will be on your way!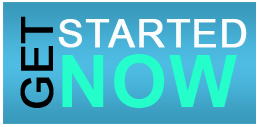 About Annie Jennings, National Publicist and Founder of Annie Jennings PR Firm. Annie Jennings is a sought after national publicity speaker who has spoken at numerous prestigious organizations and universities including Harvard, NYU, ASJA (American Society of Journalists & Authors), NAWBO (National Association of Women Business Owners), NAPFA (The National Association of Personal Financial Advisors) and  more.
Annie Jennings has appeared as the publicity expert in major media including Entrepreneur Magazine, FAST COMPANY, TheStreet.com, Inc., Yahoo! and more. Annie has provided the publicity industry with a vast amount of PR knowledge and advice via offering over 500 teleseminars, webinars and podcasts.
Annie Jennings PR provides authors, experts and speakers  with a Top Market Radio Campaign that includes a performance guarantee, bookings on major radio shows in major markets along with unlimited media training to learn the skill set that allows the author to be prepared, savvy and confident on the air. Annie Jennings PR also offers their famous performance-based publicity program for TV (with free Skype media training), major print and prestigious online media that allows the author to select a publicity strategy that is just right for them and moves their business model forward. For more details please contact https://www.anniejenningspr.com to set up a time to speak with Annie Jennings.