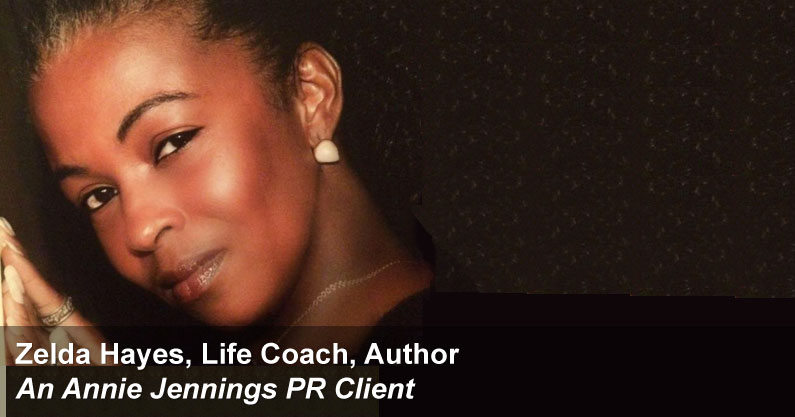 Book Promotion & Career Success Using Radio Talk Show Interviews, How It Works!
Welcome to the Annie Jennings PR Real Stories of Success Book Promotion Podcast Series. Annie Jennings is the creator of the most powerful radio talk show interview book promotion campaign in the country where you are booked on high-impact, high-listener radio talk shows in top markets and big cities as well as the famous pay for placement publicity model for National TV, Print and Online Media.
Get unlimited media training, work with industry professionals with established brands, get your guarantee of performance.
Annie's radio campaign offers unlimited media training by a respected industry professional to get you ready to be a great guest plus her TV books come with Skype media training that builds on all you learned in radio to get you ready for a blockbuster TV appearance.
In this podcast, we share another real story of book promotion success and give listeners an inside look into what it's like to work with Annie Jennings PR.
Listen Here
Book Promotion Story: Zelda Hayes Says Working With Annie Was the Pivotal Point In Her Career (lots of new clients came!)
Zelda signed up for Annie's 10 interview radio talk show campaign but was heard on nearly 40 stations. How did this happen? Annie says, "it's fun for our firm to over-deliver services to our clients. We love it. Each client is treated special with our firm's full energy and resources dedicated to their success.
Life Coach and Motivational Speaker, Zelda Hayes was heard on nearly 40 stations across the country while featured on national programs and big media brands booked through Annie Jennings PR such as SiriusXM Satellite, iHeart Media, CBS Radio and more.
Is getting booked on radio talk shows good for book promotion?
Zelda got booked on radio talk shows that leveraged her exposure to not only promote her book but to get new clients. Before working with Annie, Zelda says that people were not taking her seriously, she wasn't selling books or growing her social media. While working with Annie, Zelda says her book sales took off, her Instagram and Facebook followers increased tremendously and lot of new qualified clients signed up with her. Now Zelda has reached a whole new stage of confidence, credibility and influence. Zelda also says that "no longer are people just referring to her as just another life coach".
Are you Zelda Hayes? I was just listening to you on the radio (Zelda says she was signing autographs!)
Before I came to Annie, I can't emphasis enough on how low my business was going – even book sales were bad. Although I was still getting good book reviews but not much else. But then it all changed. I chose Annie Jennings PR!
While working with Annie, so much more started to happen with people saying "ohhhhh, I have heard of you!"  After just a few radio shows, my website, my work – everything – was hopping!
And then I grew my business significantly, Zelda adds.
With listeners turning into clients, I was able to open a physical office. My grand opening is tomorrow, complete with media coverage. The notoriety I have and credibility built from the radio campaign has been a turning point for me and my business. Working with Annie was the pivotal point in my success.
The lesson Zelda shares: If you are trying to get exposure and build credibility don't try to market yourself.
Annie Jennings is the one to do it and she definitely over delivers. I had so many interviews it was ridiculous. Working with Annie was just great. The value of doing the high impact, high listenership radio shows that Annie gets for you goes way beyond just doing them. They increased my credibility, created celebrity status and attracted a new level of clients just right for me. The exposure the radio interviews has given me is priceless to me so if exposure if what you are looking for, Annie is the one to do it for you.
Annie's radio talk show interview campaign comes with unlimited media training. How did this help you? 
As a public speaker, I thought I could breeze through and wouldn't be nervous. But that was far from the truth. I didn't realize how tough it was to be guest on a radio talk show and Annie's professional media trainer, Jason, prepared me fully. He was phenomenal, fun and educational. It felt like I was sitting down with a friend having coffee. Jason made me feel so comfortable and relaxed. He taught me how to articulate what I was trying to say. Being a guest on a radio show requires a different skill set than being a speaker. Jason taught me this. After working with him, I was ready to take on anything.
Did your experience working with Annie Jennings PR meet or exceed expectations?
I got much more than I thought I would – from number of stations to the residual impact of my interviews, my expectations were far surpassed by the outcome.
Why did you choose Annie Jennings PR for your book promotion over other firms? What was it about Annie? 
I contacted quite a few PR companies for my PR and book promotion and their response time as well as proposals were discouraging.  With Annie, the response was lightning fast. She called me the same day.  The other firms were about money. They were not about helping me. Annie was open, honest and told me exactly what she could deliver. And her publicity services came with a guarantee of performance. Add in her positive and bubbly spirit and I felt like I could trust her. She went above and beyond everything that she guarantees. I know I made the right choice.
"I could trust Annie."
Annie says that "my heart is with my clients. Many clients like the fact that I have tons of experience in booking the biggest media in the country and that I am dedicated to their success.  They respect that we are only paid for secured media deliverables and offer a guarantee of performance. We do NOT get paid for trying (in fact, I hate saying or typing that word trying). It's about do or die, but its not about try."
"My clients like that I care about their success. I care that after their many years of hard work and sacrifice their message is heard by millions of people," adds Annie.
Want book promotion? Speak with Annie by filling out this publicity form:
https://www.anniejenningspr.com/expert-signup.html
Enjoy lots of real stories from real clients who reveal not only what it is like to work with Annie but what strategy they used (using their media placements) for their success. Check out this link: https://www.anniejenningspr.com/real-stories-of-success.html.
Time for book promotion, publicist and great PR. Come to Annie Jennings PR.
This podcast is presented by Annie Jennings, of the National Publicity Firm, Annie Jennings PR and the creator of JenningsWire online magazine. For more information on how you too can experience National Media success and guaranteed deliverables, please visit www.anniejenningspr.com