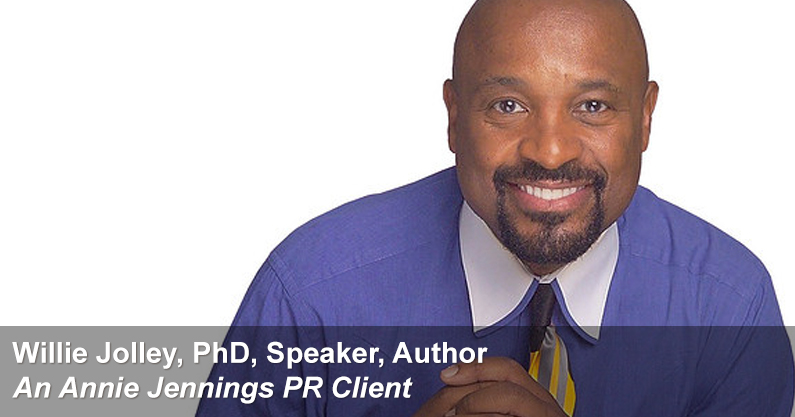 Real Publicity Success Story
Welcome to the Annie Jennings PR Real Stories of Publicity Success Podcast Series. Annie Jennings is the creator of the most powerful radio talk show interview publicity campaign in the country. You you are booked on high-impact, high-listenership radio shows in top markets in the USA. Get top publicity services with a top publicity firm.
Annie's top market radio campaign comes with lots of perks. You get free unlimited media training by an on-staff former award-winning news producer and guest booker. In your unlimited media training sessions, you learn the media guest skills be relaxed, confident and prepared for your radio interview. You are  coached on your topic and learn how to promote your book in the interviews. Annie's radio talk show publicity campaign includes a performance guarantee. When Annie makes a promise to you, she keeps it.
Annie's publicity firm gives you FREE unlimited media training, segment creation and a performance guarantee
At this publicity firm there is no "try", there is only the intent to secure the booking for you. Annie's radio campaign includes a guaranteed deliverable.
Annie Jennings PR offers the famous performance publicity program for local, regional and national TV, major print and prestigious online media outlets. Find out how it all works by listening to our real story podcast of client success.
In this real story publicity podcast, Dr. Willie Jolley co-author, with his wife, Dee-Taylor Jolley, M.Ed, of Make Love, Make Money, Make It Last: 10 Secrets to Shape a Great Marriage. Willie and Dee tell us about their Annie Jennings PR experience. They signed on with Annie Jennings PR for 12 radio interviews, but received much more and overall was heard on over 350 stations across the country.
Their major name brand media bookings included CBS Radio, FOX News Radio, iHeart and they have appeared on shows in top markets such as Chicago, Houston Boston, Phoenix, San Diego, just to name a few!
Listen Here
Publicity Story: Annie Has The Qualities Of A Great Organization, I Only Call Annie Jennings PR!
What is so special about Annie Jennings Publicity?
Interviewer Stacy: Willie, you have worked with Annie Jennings on your new books for over 15 years, why do you keep coming back for your book publicity?
Willie Jolley PhD, Author & Speaker: It's always a pleasure, a joy and a treasure to be on with Annie Jennings PR to talk about our relationship on not just this book, Make Love, Make Money, Make it Last, but others as well. It has been over 20 years since I started writing books and getting them out into the marketplace.
My first book was It Only Takes A Minute To Change Your Life. I had a small publisher. I was a new author. I knew nothing about publishing. I sold it out of the back of my car. I sold it at my speaking events.  This book was picked up by a major publisher who signed me to a two book deal. They published "It Only Takes A Minute To Change Your Life" in paperback.
The next book they published for me, A Setback Is A Setup For A Comeback. With the first book I did the traditional media tour – going from city to city with publicity from the publisher St. Martins. It was fine. When that tour was over I started getting calls from other PR companies (NOT Annie Jennings PR). They would say "well here is what we recommend you give us $5,000 or $3,000 or $4000 a month for four, five or six months and we will do the PR for your book". I tried one. At the end of the time they said 'well we tried'. I said, what???  With these other firms, (NOT Annie Jennings PR) I didn't get any interviews.
The first lesson of publicity. Work with a performance-based PR firm
So I called my friend, Les Brown and said "hey what happened here"? He said this is the first lesson of getting a bestselling book. Don't blow away a lot of money with traditional retainer PR companies because most of them are not invested in your success. They have no skin in the game. They say they will try. At the end of the period they've done their "try" and that's the chance you take.
You want a performance publicity firm who puts their money where their mouth is – that's Annie Jennings PR
Annie Jennings PR gets paid for delivering the media bookings that fall within what their promise to you. This is called guaranteed deliverable and performance-based publicity. 
Willie becomes a bestselling author with his Annie Jennings PR publicity
I learned about Anne Jennings PR. She took that "Setback" book and went to work. That book became a national bestseller and then an international bestseller.
Every time I have a book deal, whether "It's Turn Set Backs Into Greenbacks" or any of my others, I call Annie Jennings.
If it was a re-release of "A Setback Is A Setup For A Comeback", in paperback, I call Annie Jennings PR.
As publisher now, and as the author, I called Annie Jennings PR.
As always Annie's PR firm did what they said they were going to do. I have been telling others for years that you can blow a lot of money with these other PR companies that do not give you any guarantees – no commitment. They say they'll do their best. Well yeah right, that's not how the world works. The world does not work for people who say "well, I'll try to build your house or I'll try to get you that car". You gotta deliver. That's what Annie Jennings PR does. They say they are going to get you interviews, that's what they do.
Note from Annie: We have only one rule at our PR firm and that's we are not allowed to say the word T-R-Y. We go out with the intent of getting the booking.
But then it is up to the author to do their job. They have to learn how to be a great guest with top notch media skills (Annie Jennings offers free unlimited media training with an award-winning former news producer and guest booker to all radio campaigns clients and Skype media training for TV with her compliments).
Annie Jennings publicity gets you on the air
And that is what Annie Jennings and her team gets you. They get you on the air. I highly, let me say it again, I highly recommend Annie Jennings PR. They get the job done!
I was very impressed. In the past my publisher paid for the campaign so I did not see this part of the book promotion. But this time, I am the publisher and I was paying for my own publicity campaign so I noticed a few things. Not only did I get above and beyond the number of radio interviews we contracted for, but if the booking was syndicated to 100 stations, for example, Annie only counted that booking as only one interview. I thought that was great. No matter how many stations the syndicated radio show goes out to – Annie Jennings PR only counts it as one interview.
Here's another thing, Annie gives a guarantee of "A" level stations but what if a "B" level station says "we want this guy?". Well, Annie Jennings PR does not even charge me for that booking. She gives it to me free. That is the quality of excellence and the sign of a great organization that works well for authors.
Make the most of your publicity dollars
And as authors, we have to make the most of every dollar. We want to get a lot of bang for our bucks. I just highly recommend Annie Jennings PR and her team.
What is it like working with Annie Jennings PR for publicity?
Understand that Annie Jennings PR is serious about success. One of the things about a pro is that they will tell you the truth. Annie is a great lady and she will always tell you the truth. You will be throwing away your money if you don't take her counsel.
Another great thing is that Annie will work with your schedule. I know everybody is busy, so they will work with your schedule to be sure the interviews are aligned with your availability. They worked with my scheduler and made the campaign work for me.
It has been a great relationship and a great partnership. I recommend others do it.
What happened when Willie was at a big speakers conference?
I was at a big speaker's conference, The National Speakers Association, and they had a publishing break out session. They were all talking about how to get on the best sellers list so I raised my hand and said "none of this is going to work". I have tried them, they don't work. You are throwing away your money. Willie continued "I am recommending that you try Annie Jennings. This is not an if – not a hope – not an – "I will try" – PR firm. Annie Jennings PR gets the job done. You pay for them getting the job done and you do NOT pay for anyone trying to get the job done. That's what I like about them.
Listeners can get a free chapter of Make Love, Make Money, Make It Last by going to www.jolleymarriage.com and get a free chapter and get a couple copies of the book – one for you and one for your significant other.
To find out more about this amazing couple – check out www.JolleyMarriage.com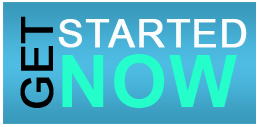 About Annie Jennings, National Publicist and Founder of Annie Jennings PR Firm. Annie Jennings is a sought after national publicity speaker who has spoken at numerous prestigious organizations and universities including Harvard, NYU, ASJA (American Society of Journalists & Authors), NAWBO (National Association of Women Business Owners), NAPFA (The National Association of Personal Financial Advisors) and more.
Annie Jennings has appeared as the publicity expert in major media including Entrepreneur Magazine, FAST COMPANY, TheStreet.com, Inc., Yahoo! and more. Annie has provided the publicity industry with a vast amount of PR knowledge and advice via offering over 500 teleseminars, webinars and podcasts.
Annie Jennings PR provides authors with a Top Market Radio Campaign that includes a performance guarantee, bookings on major radio shows in major markets along with unlimited media training to learn the skill set that allows the author to be prepared, savvy and confident on the air. Annie Jennings PR also offers their famous pay for performance publicity program for TV (with free Skype media training), major print and prestigious online media that allows the author to select a publicity strategy that is just right for them and moves their business model forward. For more details please contact https://www.anniejenningspr.com to set up a time to speak with Annie Jennings.
Book promotion, book marketing, publicity, public relations, NYC PR firm, Annie Jennings PR