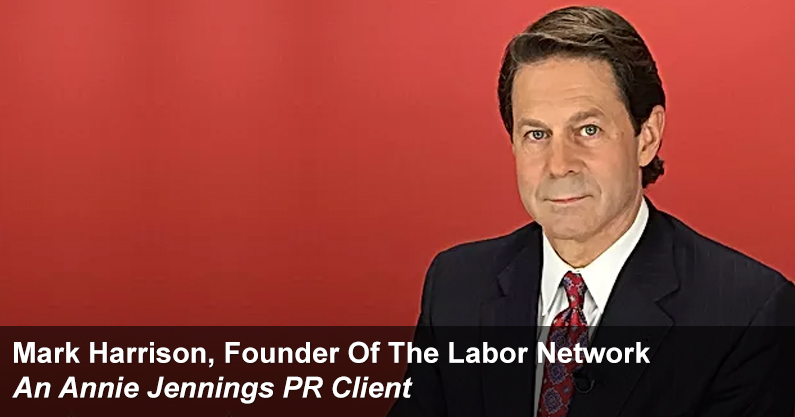 In this publicity real story podcast, we are speaking with Mark J. Harrison, Founder of The Labor Network, an information source for news about the U.S. job market, worker rights and the standard of living in the middle class.
Mark was heard on more than 675 stations during his big city #1 national radio campaign, including top stations in San Francisco, Dallas, Boston, Seattle, Phoenix, Minneapolis, San Diego, Phoenix, Las Vegas, Pittsburgh, Cincinnati, St. Louis and more via FIVE National Shows! He is now able leverage major media brands – SiriusXM, Westwood One, iHeart Media and Entercom.
Publicity: Annie's Big City Radio Campaign Gave Us Power, Impact & Credibility!
More than anything what we found by working with Annie Jennings PR is that we built credibility with our current listeners and current viewers. Plus, we have added a nice group of overall new viewers that we did not have before.
When I was able to say, for example, that I was on a show that had a 7 million listener base every week that gave us impact. That gave us power.
We took those shows that we could capture and rebroadcast those over our social media and they gained us a lot of listeners, a lot of likes and new followers.
We had an interesting beginning. We began a search for PR firms. We realized that we had grown to the point where we wanted to get out a little more. Annie kept coming up, kept coming up and kept coming up. I wanted to go with somebody who had a high visibility and Annie Jennings PR had a high visibility. I did an initial outreach. Annie said I don't think we can help you. I thought that was astounding to have that sort of honesty, I really appreciated that. We got on a conference call and you explained the expectations and I said that I accepted those and we went on to to have a great experience.
Everything their media trainer, Jason,  had to say to me had some impact because I had never done radio shows before.
And dealing with you, Stacy, Annie's radio director, if I needed any changes, you did a great job handling that for me. We have been very happy from the very beginning and through the entire campaign.
They were exceeded!
Not only was I ready. Jason, Annie's 24/7 unlimited media trainer, said to me, "you don't go until you say you are ready. We can do this again next week or 20 minutes before you go on the air." Now, we did not need to do that he certainly made that extra media training available to me.
The media training was great and I can see where a lot of people can be intimidated by radio interviews the first few times they might go on the show. Your team did a great job in helping us with that.
Mark, how do you feel about being a labor industry news analyst? About being part of the national conversation?
We have actually gone on to be a regular now on two of the stations that you put us in touch with in two major cities. And yeah, being a labor industry news analyst, actually felt good once we got used to wearing it.
Note from Annie: "When we work with our clients we can see where their accomplishments, experience and credentials would work best for them with the media. We help our clients expand their natural knowledge so their point of view becomes essential to the socially relevant conversations going on in the world today."
Do it. Absolutely call. Send that initial email. Get into a conversation with Annie. Ask every question you may have. Let them address all of your concerns and then go with it. Let Annie guide you because she will do a great job.
Learn more about Mark Harrison and The Labor Network at www.thelabornetwork.com
SPEAK WITH ANNIE: Would you like to find out more about working with Annie Jennings PR for your publicity? If so, please click on the box below and fill out our interest form and soon you will be on a call with Annie herself!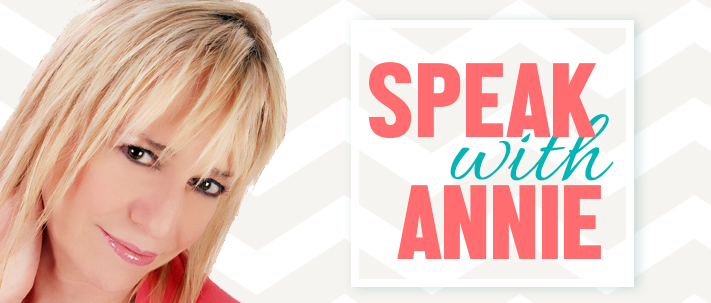 RADIO TALK SHOW CAMPAIGN: Booking on high impact, high listenership radio shows in major cities! Annie Jennings PR firm offers publicity and media exposure on radio talk shows in the major cities and/or the nationally syndicated radio shows. All campaigns come with a performance guarantee (clients LOVE this as their money is invested in their growth, brand and in building influence and credibility). All radio campaigns come with unlimited media training with an acclaimed former news producer and media guest booker. That's right, you get unlimited media training so you can learn the skill set to being a great guest while on the show. You will also learn the fine are of how to promote your book, interests, expertise and business services while on the show.
PERFORMANCE PUBLICITY FOR ONLINE MEDIA AND TV SHOWS: Annie Jennings PR offers Performance Publicity where together with your expert team of professional publicists, you identify your goals and objectives. You would only pay for secured media deliverables. Clients love this program as there are no retainers, just bookings that help move their business model forward.