Business Strategy, Business Publicity, Business Marketing
Business Strategy Tips To Create Awareness Of Your Company
Get Publicity For Your Business
Many businesses are finding that creating a business publicity strategy can help them land new clients and attract new opportunities. The key is targeting the media outlets whose audience naturally includes your client type. For example, if you are a finance company you would want to get publicity for your business in the financial sector such as Wall Street Journal, FOX Business TV and Bloomberg, to name a few. You want your business to be seen in all the right places.
The Upper Management Team Is A Good Choice For Media
The C-suite executives in your business can take an active role in providing the media with insight into the issues important in your industry. For example, if your CEO can comment on the issues relevant to society right now, they would be a candidate for publicity.
Get The Experts In Your Company Ready For The Media
Work with a PR firm that specializes in your target media. They will prepare the marketing and promotional materials your firm will need to approach the media.
A good PR firm will encourage you to follow the stories making headlines and create commentary. When the opportunity presents itself, your publicity firm will present you to the appropriate media outlet in anticipation of landing a media opportunity for you.
Position Your Company As An Industry Leader
These are just a few of the business strategies that will work to position your company as an industry leader and innovator. Appearing as the expert or guest in the media expands your visibility tremendously and soon you will be on your target clients radar. The more they see you in the media, the more credible you will be to them and the more competitive advantage you will enjoy.
Annie Jennings PR Books Clients On The Influential Media
Annie Jennings PR is a media strategy and business publicity firm that works with national media including influential media outlets of CNN, FOX News, MSNBC, TODAY, TIME Magazine, US News & World Report, The Street, AOL.com, Bloomberg, Wall Street Journal, Washington Post & other major media in the U.S.
Annie Jennings PR offers guaranteed deliverables and pay for performance publicity programs. Annie's publicists are industry professionals with deep contacts in all the right places.
Work with one of most talented publicists in the industry and keep in mind, that some people say "magic happens at Annie Jennings PR".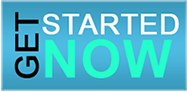 Business Strategy, Business Publicity, Business Marketing Articles
Publicity Strategy, Book Trailers, Author Videos
Book Promotion, Book Marketing & Book PR
Publicity Strategy
Book Promotion & Marketing
Radio Publicity Talk Show Campaign
Get Booked On TV - Appear On TV For Competitive Advantage