Book Publicity Programs
Book Publicity Programs To Optimize Your PR Strategy

Want to get the best book publicity strategy for your goals and PR objectives? Most authors want to get the most bang for their buck in terms of the deliverables, that is, what do they get for their money. Do they get impressive media that can be leveraged into more opportunity, speaking engagements or book sales? Do they empower their brand? Or do they buy the type of publicity that is wrapped around the word "try" where the author still pays for their campaign but the action is centered on trying to delivery placements but if the PR firm does not get any, well, nothing is guaranteed as per the retainer contract.
Book Publicity & Promotion Is About Investing In PR Assets
First thing to know is that your PR should always be working for you. When talking about money spent on publicity and PR plans Annie believes the strategy should wrap around the concept of investing your marketing dollars and not squandering them. But how do you know the difference? Investing your publicity money is when you can expect to get something of value such as a better positioning in your marketplace, an elevation of your brand, more influence and credibility for your investment. You should get a publicity asset you can leverage to your benefit. This is called investing in active PR vs investing in passive PR. Active is YOU out in the world - contributing and attracting new opportunities. Passive is when you just sit there waiting for the phone to ring. Active publicity is Annie's specialty and that's what makes your phone ring.
Active Book Publicity Is About Actual Media Placements
The other way of spending PR dollars which can be referring to as squandering your marketing budget is buy passive PR such as press release distribution where at the end of the day, nothing much really happened. A mistake authors make is to forget that any money spent on PR should have a return thus giving the author added value. At our publicity firm, we offer guaranteed deliverables for active publicity whereas most other firms will only offer to do something for you but with "no guarantees" of getting any meaningful media or publicity placements at all.
Why Choose Annie Jennings PR For Your Book Publicity?
Having worked with thousands of authors and experts, Annie Jennings PR, has developed on of the most powerful publicity strategies in the industry.

Campaigns are designed personally for you, according to your goals.
Media training is included in the campaign packages so you can be savvy, prepared and confident
Annie's professional PR team has tremendous experience with each publicist having from ten to fifteen to twenty years of working in the media and have developed the skill set that lands client bookings as well as has created the rich, long-term relationships with the media.
Annie offers guaranteed deliverables for her famous radio talk show campaign that must be met and these deliverables are in the Contract.
Plus, Annie's PR firm offers her well-established and successful pay for performance PR where clients works hand in hand with a strategist to achieve specific and powerful goals that help the client empower their brand and move their business growth strategy forward.
Radio talk show campaign elevates you to the top level as your appearances are only major shows in major markets. This radio campaign offers a guarantee of performance, unlimited media training so you can learn great guest skills, and personalized publicity materials created by top PR pros.
Annie Jennings PR says that your publicity outreach should not be an expense with no ROI, but more of an investment in yourself and your future. With this in mind, we offer our famous pay for placement publicity programs as well as guaranteed deliverables.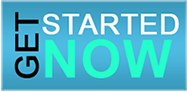 Author say that Annie offers the best radio campaign in the industry. Clients get guaranteed radio show bookings on the major talk shows in the major cities in the country. All of the interviews are guaranteed to be on the high impact radio shows with high listenership in the Top 35 or Top 45 radio show markets and/or on the regional or nationally syndicated shows that broadcast across the USA.
Authors Get Book Publicity On Big Radio Shows In Major Markets
Clients work with our professional team of publicity experts who help them create their optimal message. Authors are allowed unlimited media training for their radio campaign that takes place with an award winning former news producer and booker. Each campaign comes with a guarantee of performance. And there are no bookings on college radio shows, internet shows, low listenership shows, shows in the middle of the night or in the middle of nowhere. It's not because those show are not good and of course, if anyone offers you the opportunity to be a guest you could say yes, but here at Annie Jennings PR, you are here for only bookings of the high impact, high listenership radio shows and nothing less.
High Impact Book Publicity
You also get booked on any regional or nationally syndicated shows that have a show profile that accepts your topic. You work hand in hand with our talented radio director who helps you define your message and expand your message where you can, so you can quality for the profiles of the biggest shows in the country. You only get the creme de la creme bookings on radio talk shows that have a profile that matches your messaging so you have an audience with a natural interest in your topic. Nice? Yes!
Book Publicity Via Telephone - Reach Across The USA Fast & Easy
And another big plus? The radio show are phoners meaning the stations generally call you for the interview. Think about it, from the ease of your own home, you can "tour" the USA via telephone. It's like walking into a speaking events with tens of thousands in attendance waiting to listen to your every word. You certainly reach the show's built in audience. Our unlimited media training also takes place over the phone so you can be a savvy guest that the show loves and so do the listeners.
Book Publicity On TV Shows
Annie Jennings PR provides authors, experts and speakers with access to appearances on many sought-after influential TV shows that will strengthen their brand which in turn, gives them a tremendous competitive advantage. Annie's professional publicity services include media placements on local and regional TV shows as well as the major national news programs and networks.. Authors are personally prepared for their TV appearance using Annie's proprietary strategy that creates the perfect environment for you to excel. Appearances on TV shows are in demand as our authors love showcasing their guest appearance on their websites, on their social media and posting on Youtube. But these shows are in high demand. Not everyone can get booked. That's why many top experts come to Annie Jennings PR because of her well-established history of success in booking the major media TV shows. They know that with Annie's professional publicity team's experience they are working with the best and with publicity experts who have decades of relationships built up with the media outlets. Client's also love the way Annie works - with guaranteed deliverables for the top radio campaign in the industry and with her famous pay for performance publicity model where clients are mentored as high up in the media as their topic, credentials and dreams allow them to go yet they only pay for secured media placements.
Book Publicity In Prestigious & Influential Online Media
Annie Jennings PR is particularly strong in booking the most prestigious online media that allows for widespread exposure both by readers and via social media. Authors and experts alike love online media placements as more and more of these major media sites are linking back to the authors websites signaling authority status to the search engines. Authors report more opportunities coming their way from being seen online in the most respect media and enjoying all of the SEO benefits as links from high ranking media are considered SEO GOLD. Online media reports significant visitorship as well and certainly much of the country has moved to online sources for their information. Why not join them? Annie's team offers valuable expertise and a high quality reputation respected not just by authors, but by the media as well.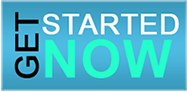 Book Publicity Programs, Book Promotion, Publicity For Your Book. Annie Jennings Works With Book Authors, Experts & Speakers Who Enjoy Access To National Publicity Placements Everyday.   
Book Promotion, Publicity Media Campaigns  Radio, TV, Print & Internet Marketing
National Expert Status Creation Media Campaigns - Get Booked On TV Shows, Get Booked On Radio Talk Show Publicity Campaigns, Get Print Publicity & Online Media
Credibility & Thought Leader Status Creation Media Campaigns
Newspaper, Magazine, Online Promotion & Publicity Print Campaigns
Nationwide or Regional Author Tours & Media Tours To Publicize Your Book
Online Newsmaker Site Media Placements For Authors, Book Promotion Or Experts Building A National Reputation
National Radio Talk Show Publicity Campaigns In Top Radio Markets, Big Cities & Nationally Syndicated Shows
Regional & Nationally Syndicated Radio Programs For Maximum Expert Exposure, Building Expert Status, Publicity & Promotion
Regional & National TV Placements To Create Credibility, National Expert & Thought Leader Status.

Book Publicity Programs For Clients With Major Media
Annie Jennings PR is a publicity firm that works with lots of national media including prestigious media outlets of CNN.com, FOX News, MSNBC, TODAY, CNBC, TIME Magazine, Inc., Entrepreneur, Fortune, Success Magazine, Fast Company, US News & World Report, The Street, AOL.com, YAHOO.com, MSN.com, Redbook, Cosmopolitan, Woman's World, Woman's Day, Ladies Home Journal, Men's Life, Wall Street Journal, Washington Post & many more. Annie's PR firm specializes in booking the top media in the country and has done so for many years.
Book Publicity With Top PR Firm
Not all PR firms are created equal. We specialize. And so do many others. Annie Jennings PR is famous and highly acclaimed for our pay for performance publicity programs, expert status credibility building programs and our guaranteed deliverable radio publicity campaigns. Annie Jennings is well known for her BLINK FACTOR where she instantly knows why you are good and why you deserve to get booked on the media of your dreams. Working with a talented, insightful and driven for success PR team will only work to your advantage. When you trust in us, the world opens up for you our clients say.
Authors Love These Book Publicity Programs - Big Media Builds Brands - Brands Sell Books

Annie Jennings PR helps you identify and develop your book's messaging or your expert status news worthy message to achieve your optimal potential. Annie Jennings PR books the national media every day with clients appearing on all national shows and networks and in the major print and very influential online media as well. Many clients say that they never thought they would be able to access the bigger TV shows or the higher listenership radio talk shows but say their experience with Annie Jennings PR has allowed them to rise higher than they expected. Annie does not make promised she cannot keep and she has a strategy for just about any client. We know what works and just adjust the strategy accordingly and as needed. I know, it sounds so easy. But that's only because we perfected the strategy and worked successfully with it for so long we know what tweaks to make where for any client so the strategy works for them.
Guaranteed Deliverable Book Publicity
The famous Annie Jennings PR campaigns are either guaranteed deliverable or pay for placement. Annie takes responsibility for all that she can control and influence. Many authors love this about Annie as she does not use the word "try", she simply "does". Annie and her team pitch to the media with intent to bring you your media placement. Yes, we go after the booking with intent and we love it. Your entire PR firm is entrepreneurial in nature and loves nothing more than being more creative, more talented and more successful each and every day. You want a PR firm like this one working for you.
Don't miss your chance to work with us as some people believe that "magic happens at Annie Jennings PR".
Please let us know all about your publicity goals and dreams. We are standing by to help you. The sign up box to set up a time to speak with Annie is below. We look forward to hearing from you.
Annie Jennings PR provides top quality, professional NYC publicity and Los Angeles publicity on the major national TV shows.
BIG CITY RADIO TALK SHOW CAMPAIGN FOR BOOK PUBLICITY PROGRAMS: Find out how you can get booked on radio talk show interviews in the top, most influential markets and shows in the major markets and nationally syndicated shows and networks. Share your message with people everywhere, create national expert status and enjoy success!
Radio talk show publicity allows you to tour the country via telephone interviews. The radio interviews are conducted via telephone make radio talk show publicity a great choice for getting your message out quickly and affordably. Being a guest on a radio talk show also teaches you a valuable skill set that you can use in other areas such as appearing as a guest on TV shows. You will learn how to be a great conversationalist, a welcome guest and a sought-after contributor.