Hand-Pitched Radio Talk Show Publicity Campaign - Get Booked On Radio Talk Shows With America's #1 Radio Publicist & Radio Publicity Firm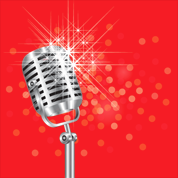 Get Author Radio Talk Show Publicity Campaign: America's #1 most powerful & influential radio talk show publicity campaign that gets you booked on major radio shows in the top markets in the USA.
Get booked on the radio talk shows in the highest impact markets. Radio is perfect for author publicity and author book marketing.
Appearing on the radio is easy to do, as the shows are done via the telephone. Reaching thousands of real live listeners with each radio show booking is within your reach!
Our talented and professional media training division makes you are prepared for your radio shows and understand how be a great guest.
Arbitron is the radio industry's leading authority on ranking radio shows and Arbitron shows that the typical radio interviews that make up our famous #1 Radio Campaign reach high impact real live listeners.
Get booked only on top high powered radio shows, high impact radio shows and high listenership radio shows in major markets
How Do I Market My Book Using Radio Talk Show Publicity?
IT'S EASY YET FAR REACHING - Author Radio Campaigns & Book Marketing Radio Campaigns Offers Major Exposure: Experience extensive outreach and exposure of your message, just from having a one on one conversation with the radio show host,however you have thousands of listeners. Annie Jennings books the high impact, high listenership shows in major cities in the USA.
INFLUENTIAL FAMOUS RADIO SHOW HOSTS & Nationally Syndicated Radio Shows For Your Radio Campaign: Access Nationally Syndicated Radio Shows with famous name brand hosts that propel your expert status (as you are known by the company your keep) that reach a widespread audience across America.
Professional Radio Interview & Radio Campaign Bookers
THE MOST SKILLED RADIO BOOKING TEAM IN AMERICA FOR YOUR RADIO CAMPAIGN: Absolutely #1 in creating your tie-in to the conversations in the news. All of your segment strategy and media materials are created by a highly skilled, media savvy PR team that famous itself for booking the #1 most powerful radio campaign in the entire PR industry.
Radio Talk Show Guest Media Training
HANDS ON MEDIA TRAINING FOR YOUR RADIO CAMPAIGN - Get Booked On Radio Shows Now & Get Unlimited Media Training: Experience expert media training with our award winning major news producer who provides you with the skills you need to be a excellent and influential guest. Media training included in all radio campaigns as well as on-going media training support for your entire campaign.
Radio Talk Show Publicity News Division
STATE OF THE ART NEWS DIVISION FOR YOUR RADIO CAMPAIGN - You'll Want A News Team On Your Side: The focus of our 24/7 news division is to create socially relevant tie-ins to the issues of interest and under discussion. Our state of the art news division identifies the stories in the news where you can offer the perfect commentary and helps you create your exact message. Nobody does radio better than Annie Jennings PR.
Radio Talk Show Publicity Campaign Is A Guaranteed Deliverable
THE ANNIE JENNINGS PR RADIO PUBLICITY CAMPAIGN IS GUARANTEED: That's right. We deliver on our promise or you don't have to pay. Remember, you are getting the most powerful radio campaign in the industry. We do not include bookings on college stations, internet stations, weekend shows, overnight shows (unless they are the handful of big ones) or 'orphan' shows (shows that are on the outskirts of a major market but not really an influencer in that market.
These shows have benefits to you such as everyone should have access to your message and they are very good entry level radio.
Get The #1 Radio Talk Show Publicity Campaign
BUT REMEMBER, YOU ARE GETTING THE #1 RADIO CAMPAIGN IN THE INDUSTRY: Your Annie Jennings PR radio campaign includes only the major players shows in the big markets and on regional or nationally syndicated shows ONLY.
WHY GET BOOKED ON RADIO SHOWS?
On radio interviews you have more opportunity to showcase your knowledge, wisdom and experience on various issues because you have enough time for discussion. Radio interviews vary in length and these lengths are set according to the profile of the station however, interviews usually are about ten minutes – fifteen minutes long but can go up to thirty minutes or even one hour, again depending on the profile of the show. Keep in mind that ten - fifteen minutes is plenty of time to answer about eight to ten questions and build a relationship with the listener as well as showcase your expertise.
Reach Radio Target Markets Quickly
Radio offers immediate access to your audience. For those who like instant gratification, radio is for you. Radio is usually live without a long lead time with regard to booking the show. Radio can jumpstart your media outreach in that you can get going FAST. Radio works well for authors, experts, publishers and anyone who has a message to share, wants to create buzz, introduce a new concept or share a qualified opinion and of course, build up a strong media bio for yourself or your firm.
Radio Publicity Creates a Relationship with Listeners
Up close and personal is the name of the game in radio, it's you and the listener. Even though there may be thousands of listeners, it still feels more like "one on one". This helps you engage the listener and bond with them. Your audience can get to know who you are as a personality and as an expert or author. Engaging in a conversation that is meaningful, gives you the change to build trust and a relationship is born. Want the #1 radio campaign in the industry? Be sure to let us know as we can get you booked.
Get #1 Radio Talk Show Campaign
Radio interviews take place over the phone so there is no make up, hair or travel involved making radio a lot easier and affordable to do than traveling to a certain city or to a studio for a TV segment. Additionally, you get to try out your commentary to see how it works for you in the fast-paced, content rich style of radio. Plus you learn the skill set of answering questions live and presenting your commentary in a short yet comprehensive way that helps prepare you for other media such as your local, regional and national TV.
Another good point to note is that you get the chance to experience different style hosts who approach the same topic in their own way. This experience will make you a better commentator. You can also try out various answers to the same questions in either a short nutshell format or a longer answer if the show is allowing you more time.
Radio is also less pressure than TV because you can have your notes, your segway statements and your promotional commentary right in front of you whereas in TV you are "live and on the air"! The experience you get on radio will pay off when you are "live and on the air" on TV.
Radio interviews allows you to initiate a circle back strategy that is, you can promote yourself, your website and your book or interests after you have packed your interview with content and provided a top notch experience for the host and listener. Remember, radio is not about promotion, it's about sharing your insight and views with the host and listener however, radio initiates action. Listeners can buy your book, go to your website or contact you. If you have done a great job for the host, that is, delivered a blockbuster, edge of your seat interview, the host will reward you by promoting you or offering you the opportunity to promote yourself.
BIG CITY RADIO CAMPAIGN - Get #1 Radio Campaign For Book Authors For Book Promotion & Marketing A Book With Radio: Find out how you can get booked on radio interviews in the top, most influential markets and shows in the major markets and nationally syndicated shows and networks. Share your message with people everywhere, create national expert status and enjoy success!
The Ultimate #1 High Powered, High Listenership Radio Campaigns:  You are hand-pitched to the perfect shows for you and your topic. Your radio campaign Includes stations in the HOT Major Markets or on Nationally or Regionally Syndicated Shows or Networks ONLY. Any shows offered to you outside of the profile of the campaign (even #1 shows) are FREE to you and offered as value-added and with our compliments. Get booked quickly.
Get booked fast. Get the #1 radio campaign in the industry only offered by Annie Jennings PR.
Dear Annie,

As a first-time published author, I was very unsure of what I needed to do to help promote my book, "Defeating Depression: The Calm and Sense Way to Find Happiness and Satisfaction," but I knew I HAD to do SOMETHING!
In my search as to "HOW" to promote my book, I came across your website.  In a "sea" of Public Relations agencies, I found your's and your smile!  That initially spoke to me!  (The fact that we are both New Jersians was a bonus!).  Your smile said to me, "This is a REAL person who cares!" and was I right about that!
You responded to me PERSONALLY and QUICKLY and when we spoke, I immediately felt that I had made the right choice!  Your true interest and honesty made my decision to work with you and your staff an easy one!
Stacy and Jason were just as friendly and interested, and I quickly felt as if "family" were working for me!  The radio interviews scheduled for me came quickly, and carefully!  Great stations, great time slots and insightful "pitching" helped the FIRST RUN OF MY BOOK SELL OUT!  That RARELY happens with first-time authors, and I am sure that without Annie Jennings, PR, it would not have happened for me!  You guys found GREAT NEWS STORIES for me to discuss on-the-air, and found the PERFECT TIMES and AUDIENCES for me to speak to!
I am more than grateful for ALL OF YOUR PERSONALIZED CARE and that is why I decided to continue working with you after my initial contract was well-exceeded!! 
If anyone is REAL about fulfilling their dreams, your agency is the RIGHT and ONLY one to go with because you are ALL REAL PEOPLE with REAL CARE and DEDICATION!!!
THANK YOU! THANK YOU! THANK YOU!!  I look forward to a long-lasting "family" relationship with you all!
-Leo J. Battenhausen, MA, MSW, LCSW, LCADC
RADIO TALK SHOW PUBLICITY CAMPAIGN TESTIMONIAL: We have experienced a jump in sales of certain titles into the tens of thousands after a radio interview campaign scheduled by Annie Jennings PR. I would not consider launching a campaign without including her services."
-Marjorie Conte, New World Library Publishers
The Most Powerful Radio Campaign In The Industry!
TOP RADIO MARKETS IN THE USA
Radio Campaign
Get Booked On #1 Powerful
High Listenership Radio Stations

Get Booked In HOTTEST Radio Markets
Our PR Team Puts You Into The Radio Shows
Of Your Dreams
We Match You With The Highest Powered Shows


1. NEW YORK CITY
14. PHOENIX
2. LOS ANGELES
15. MINNEAPOLIS
3. CHICAGO
16. SAN DIEGO
4. SAN FRANCISCO
17. TAMPA
5. DALLAS
18. DENVER
6. HOUSTON
19. ST. LOUIS
7. ATLANTA
20. BALTIMORE
8. PHILADELPHIA
21. PORTLAND
9. WASHINGTON, DC
22. CHARLOTTE
10. BOSTON
23. PITTSBURGH
11. DETROIT
24. SACRAMENTO
12. MIAMI
25. CINCINNATI
13. SEATTLE
26. CLEVELAND
GET THE #1 RADIO CAMPAIGN - AUTHOR RADIO PR, AUTHOR RADIO SHOW PUBLICITY: Reach millions with your message with your radio campaign.
Showcase your knowledge and expertise on big radio shows booked for your radio campaign
Build up a strong and influential media bio using radio campaigns.
Launch your professional national expert status and thought leader status using your impressive and influential radio campaign.
BIG RADIO CAMPAIGNS - AUTHOR PUBLICITY, RADIO PR: Get booked on major radio shows in top cities & national syndicated radio shows that reach hundreds and thousands of stations across the country.
RADIO IS A MAJOR COMPONENT PUBLICITY STRATEGY - GET THE ANNIE JENNINGS PR RADIO CAMPAIGN: A high powered publicity strategy designed for maximum outreach and influence includes securing interviews on major radio and TV shows. Radio shows are powerful venues for publicity, promotion, credibility building, creating national expert status as well as provide thought leader status.
ACCESS MILLIONS OF LISTENERS WITH RADIO CAMPAIGN: Radio interviews in top cities across the country allows you to access millions of people easily (and by telephone too).
SYNDICATED RADIO SHOWS REACH ACROSS THE COUNTRY & OFFER EXCELLENT EXPOSURE FOR BOOK MARKETING INCLUDING PRINT ON DEMAND BOOKS AND SELF PUBLISHED BOOKS: Interviews in the Top 35 & Top 50 markets and nationally syndicated shows (that broadcast to dozens, hundreds or even thousands of stations) are very powerful and can bring you excellent results. Many radio shows exist that broadcast to your target market or local market as well and are a great place to begin.
RADIO CAMPAIGNS ARE TOPIC DRIVEN & ALLOWS PROMOTION OF YOUR BOOK & WEBSITE - AUTHORS CAN GET BOOK PUBLICITY, EXPERTS CAN SHOWCASE THEIR EXPERIENCE: One of the desirable benefits radio interviews is that the interview usually focuses on your area of expertise and is an excellent showcase of your education, experience, wisdom and insight on the issue under discussion. You also more influence over the content of the interview as radio is a conversation that flows from one comment to the next allowing you the time to make your point.
RADIO CAMPAIGNS - YOU CAN BE PROMOTIONAL ON RADIO SHOWS, VERY GOOD FOR BOOK MARKETING AND BOOK PUBLICITY: The radio format allow you to mention your company and message several times, your contact information and buying info including your website. However, promotion is done responsibly on these radio shows so be sure to learn advanced radio interview strategy so you do not sound like an infomercial and can make the most out of the interview.

SPEAK TO A RADIO PUBLICIST FOR YOUR RADIO CAMPAIGN
CLICK HERE
RADIO CAMPAIGN TESTIMONIAL FROM MAJOR PUBLISHER: "We have experienced a jump in sales of certain titles into the tens of thousands after a radio interview campaign scheduled by Annie Jennings PR. I would not consider launching a campaign without including her services."
- Marjorie Conte, New World Library
HAND-PITCHED RADIO CAMPAIGN
Get The Most Powerful Radio Campaign In The Industry
Widespread, National Exposure For Your Book Or Message 
We Carefully Match You With Targeted Radio Shows

Associated Press Radio Network
Nationally Syndicated
Thousands Of Stations

Jim Bohannon Radio Show
Westwood One Radio Network
Nationally Syndicated To 350 Stations

The Jerry Doyle Show
Talk Radio Network
Nationally Syndicated To 215 Stations
The Rusty Humphries Shows
Talk Radio Network
Nationally Syndicated To 230 Stations


The Lars Larson Radio Show
Nationally Syndicated To 150 Stations


The G. Gordon Liddy Radio Show
Nationally Syndicated to 160 Shows


CNN Radio Network
Nationally Syndicated To 2000 Stations Across The USA
High Listenership, Major News


NYC

WCBS

50,000 W Top Station
LA KNX 50,000 W, High Listenership
Chicago WGN, 50,000 W, #1
Philadelphia KYW, 50,000 W #1

American Urban Radio Network
Nationally Syndicated To 474 Stations
Business Talk Radio
Nationally Syndicated To 50 stations


Dallas WBAP, 50,000 W #1
NYC WOR, 50,000 W Top Station
San Fran KGO, 50,000 W #1
Detroit WJR, 50,000 W #1
Baltimore WBAL, 50,000 W #1



Marketplace Radio Show
Public Radio International, NPR
Nationally Syndicated To 300 stations
Business, Personal Finance
Major News & Issues Talk Show


Wall Street Journal Radio Network
Nationally Syndicated To 190 Stations


Radio Success Journal
Nationally Syndicated To 100 Stations

Miami WLRN NPR Radio Station
Philadelphia WHYY NPR Radio Station


National Public Radio - NPR Radio SHOW
Nationally Syndicated To 500 Stations
Washington DC WTOP, High Listenership #1 News
Boston WBZ, 50,000 Watts #1

Bev Smith Radio Show-American Urban Radio - Nationally Syndicated Radio ShowsTo 38 stations

Sacramento Radio KFBK, 50,000 W #1 News
Denver KOA, 50,000 W #1
Cleveland WTAM, 50,000 W #1

Daybreak USA Radio Network
USA Radio Network
Nationally Syndicated To 250 stations

Radio Health Journal Mediatracks
Nationally Syndicated Radio To 350 Stations

Viewpoints Mediatracks National Radio
Nationally Syndicated To 160 stations


Cincinnati WLW, 50,000 W #1
St. Louis KMOX, 50,000 W #1
Portland KXL, 50,000 W #1
Charlotte WBT, 50,000 W #1


Conversations Radio Show
Seattle 50,000 Watts
Radio Broadcasting Network
Simulcast To 4 Major FM Seattle Stations


America In The Morning, Westwood One Radio Network
Nationally Syndicated To 250 Stations

Business of Success Radio Show
Business Talk Radio
Nationally Syndicated To 50 Radio Stations


Small Business Advocate
Heavy Hundred Famous Host
#1 Small Biz Show, 40 Markets


Project Health Radio Show
Major Health Talk Radio
Nationally Syndicated To 160 Stations


Ron Seggi Radio Show
USA Radio Network
Nationally Syndicated To 280 Stations
The Mancow Radio Show
Nationally Syndicated Radio Talk Show



The Frankie Boyer Show
Targeted Health
Regionally Syndicated
Steve Crowley's American Scene
Nationally Syndicated To 140 Stations


Danielle Lin Radio Show
Nationally Syndicated To 18 Stations


Doug Stephan Radio Show
Radio America Network
Nationally Syndicated To 265 Stations




Radio Publicity Testimonial: "I wanted you to know that after my interview this morning with Craig my fulfillment center has been flooded with calls for "Fat and Furious"!They sold over 60 books within the first hour. This is my goal...phones ringing off hooks and books flying out the door!"

-Loree Taylor Jordan, Author of "Fat and Furious"