Work With The #1 Author Publicity Firm For Author Publicity
Author Publicity
Selecting the optimal promotion campaign for your new book can be confusing with so many options. At our firm, we specialize in booking authors for their book marketing needs on traditional media that includes bookings on TV shows, radio talk shows, online major media and in print. We also work with speakers who wish to increase their profile and experts who wish to obtain top national exposure to position themselves as an expert in their field. Our firm has a rich history of helping authors, speaking and experts succeed in reach their goals.
Author's Seeking Top Publicity Campaign To Help Them Sell Books
Marketing, branding and promotion strategies that work very well for authors are ones where you can reach your target market and let them sample your talent. Non-fiction authors have the ability to tie in the topic of their book with socially relevant issues of interest to society. These authors can appear in the media as experts. Once the authors establish their expertise book sales can increase due to the established credibility of the author.
Optimizing Your Publicity Outreach To Help Your Book Be Of Interest To The Media
To optimize your author publicity, know how your expertise ties into the news and issues facing our society. An author or expert who is able to apply their experience, education, credentials, wisdom and knowledge to issues that are important to society today are in demand in the media. Each day following the stories making headlines and start to comment on the stories via your blog. As mentioned an appearance on the major media is very good for books and also for exposure for your expertise (building up your credibility). Many of our clients are very interested in becoming contributors to top national media sites as this up levels their visibility substantially to their target market. The more prestigious the media, the more powerful our clients become in their ability to compete and win contracts and consulting agreements - they say working with out firm is well worth it as we get them the booking that help them in their careers.
Be A Blogger
The perfect format for becoming a socially relevant expert is to create a blog. A blog helps you get started forming an opinion about the news in your area of expertise. You can then write your reaction and commentary about the issues on your blog. Keep your content fresh sound bite format, relevant to the issues and based in the news of the day. This way, when the media calls you for your expert commentary, you are ready. Of course appearing in the media increases your credibility, influence and clout and can lead to more book sales.
Annie Jennings PR Is An Expert In Author Publicity & PR Services
Our firm specializes in booking the major media using a strategy that lands our clients impressive and influential media placements. Our book marketing and publicity firm offers guaranteed deliverable publicity, marketing and branding packages as well as our famous pay for placement publicity programs. Authors and experts love working with Annie Jennings PR and appreciate the firm's knowledge, skill and experience in securing media placements on the highest media. Annie has long term relationships with the major media who trust her skill set as they know she would never book a guest who was not ready for the demands of the show (hence, our famous Ladder Strategy that helps our clients get ready for the big time media bookings).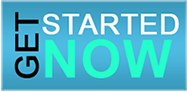 Author Publicity Articles
Publicity Strategy, Book Trailers, Author Videos
Book Promotion, Book Marketing & Book PR
Publicity Strategy
Book Promotion & Marketing
Radio Publicity Talk Show Campaign
Get Booked On TV - Appear On TV For Competitive Advantage