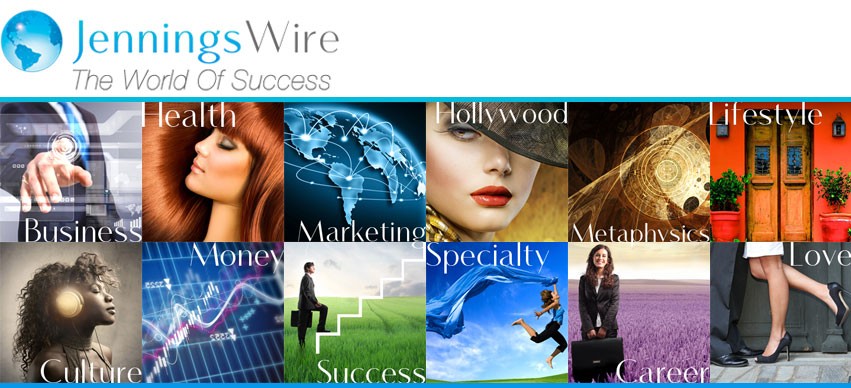 JenningsWire online magazine book promotion podcasts guest interviews available.
JenningsWire is a community of over 1,000 contributors that share their podcasts as well as the podcasts of others with their social media followers providing you with tremendous outreach across the social platforms.
What do podcasters say? Fabulous. Amazing. IT WORKS!
You can get booked as a book promotion podcast or as a showcase of your business and expertise.
Join thousands of bloggers and podcasters building up media assets and proof of their thought-leadership with their JenningsWire podcasts. As a guest you can enjoy the benefits of the podcast that allow you to:
Add power to your media bio
Reach out into the JenningsWire social media communities
Get a professional edited copy of your podcast MP3
Post fresh new content on your social media
Add JenningsWire.com to your media page
JenningsWire has grabbed the attention of the industry as well as from the news industry icon, Al Primo, who says this about Annie's JenningsWire:
"Brilliant, Breakthrough, Outstanding Contribution . . . Bloggers on Virtually Every Topic!"
– Al Primo, Recognized Worldwide as the Creator of the Eyewitness News Concept
There's more podcast benefits!
This podcast opportunity is designed to showcase YOU, your skill set, your books, products and contribution to our society. You know you are good; our podcast is designed to prove it for you
Yes, you can promote your books, products, speaking events – whatever you like
Professional interviewer glides you along the interview so you sound like a million bucks!
You can promote your latest work and message that you feel is important. Our interviews are done via telephone making it easy for you to participate and we'll need about 6-8 minutes for the podcast.
Here's how to be a JenningsWire.com podcast guest: Please fill out this form for us so we know of your interest and can connect with you. The form is http://www.jenningswire.com/podcast-signup
Once we receive your form, our producers will contact you. Our JenningsWire producers are looking forward to speaking with you!
Thanks, Annie!
Annie Jennings is a top national publicist who works with authors, experts and speakers who wish to empower their careers with media placements or who wish to promote their message and their book, if any. She guarantees results and has a pay for performance publicity program as well. Radio talk show campaigns include unlimited media training so you can learn how to be a great guest and our TV publicity plans include media training for TV via Skype. Nice and easy so you have all you need to be successful.
Be sure to connect with Annie to see how her marketing services and book promotion podcasts can help you.
Just click on the banner below and you will be on your way to a whole new future.