In our real stories podcast series on our website, we interview clients on how their publicity campaign with our firm worked out for them. Did they get what they came here for? How are they leveraging their publicity placements booked by Annie Jennings PR.
Here is what our recent client, Weldon, says about publicity on TV and its impact on your credibility.  He says that so much for the way people think about you now and make hiring decisions for speaking opportunities or consulting is related to what they can find out about you online. And media gets posted online. TV media too. In my talks to other authors and experts,  I always encourage them to get as much media as they can on the most powerful name brand media because it give the person so much credibility.
Publicity on TV increase your credibility as a leader in your field and attracts mega opportunities such as speaking and consulting offers.
Weldon says that the media hits he secured through the work of Annie Jennings PR are showcased on his website. They are all up on my site to enhance my credibility. These booking give you the ability to stand out from all of the others in your crowded field.
Weldon notes his numerous media placements and says that for him, as a business writer and business speaker, being published in Entrepreneur magazine twice and in the Harvard Business Review – well that's some serious chops in terms of being a business speaker.
Get as much major publicity on TV shows, in print and in online media to build credibility.
That's what our publicity clients tell us. They say they really want the major, high-impact media exposure that empowers their career and moves their business growth strategy forward.
Top publicity firm for booking TV shows says it's an honor to be booked on the show.
Annie says "and it's true. Being seen on some of the most powerful shows in America today as the expert can skyrocket your standing in your community and lead to some amazing opportunities."
Interested in seeing if our PR firm is a good match for your #publicity and #marketing goals and objectives? Let us know by clicking the 'Speak With Annie" button below and we can be on our way. Talk soon!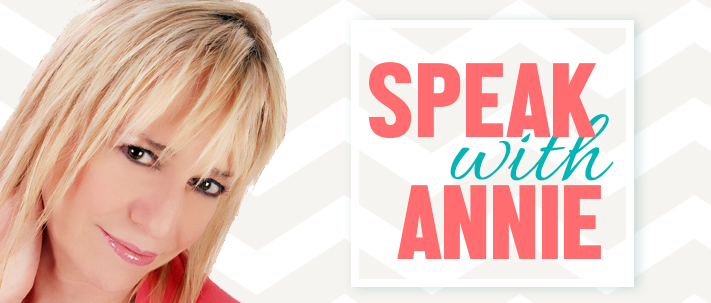 Annie Jennings of the National PR Firm, Annie Jennings PR, is a highly respected and accomplished National Publicist whose vision and insight have revolutionized the publicity industry. Recognized as a leader in their field, this firm is America's hottest PR company. Annie has the "IT" factor and seeks to help you create your highest level of achievement in the media. Annie says "I stand for authors. It is my goal for every author to be heard and get their chance at the brass ring". Our firm has produced thousands of successful media campaigns. Annie Jennings PR offers the #1 radio talk show campaign that includes unlimited media training & performance guarantee. Performance publicity is offered for TV booking, print and online media placements.
Annie is famous for her #1 National Radio Campaign where clients are ONLY booked on high-impact, high-listenership, top radio shows in the top 35 cities as well as the Nationally Syndicated Shows. Many clients sign up for a certain amount of interviews but can be heard on hundreds and thousands of radio stations via the syndicated shows. You can see these real stories on AnnieJenningsPR.com under the Success Stories tab on the home page.
Annie is well-known for her powerful performance-based Performance Publicity Program. This fascinating "smart money" publicity approach allows clients to target specific media that moves their business growth strategy forward. There are NO monthly retainers. Just secured media results that move your business model forward.
Annie Jennings has presented for The Harvard Club in Boston to CEOs on Communication Strategies, a guest lecturer for NYU's Publishing Program and the American Society Of Journalists & Authors & more.
Annie Jennings is a sought after PR expert commenting in high-powered media including Inc. Magazine, Entrepreneur Magazine, US Weekly, TheStreet.com, AOL.com and Yahoo.com.
#Promotion #PR #Marketing #AnnieJenningsPR #AuthorPublicity #Self-PublishedAuthors #PRfirm, #TopPublicityFirm, #RadioTalkShowBooker